adrienne

rich
instantánea de una

nuera
versión j. aulicino
1
Tú, otrora una belleza en Shreveport
con cabello coloreado con alheña,
la piel como yema de durazno,
aún tienes tus vestidos copiados de aquella época
y tocas un preludio de Chopin,
llamado por Cortot: "Deliciosos recuerdos
flotan como perfume a través de la memoria."
Tu mente ahora, moldeada como una torta de boda,
pesada de inútiles experiencias, rica
de suspicacia, chismes, fantasía,
desmenuzada bajo el filo de los meros hechos.
En la flor de tu edad.
Nerviosa, enojada, tu hija seca
las cucharas de té, crece de otra forma.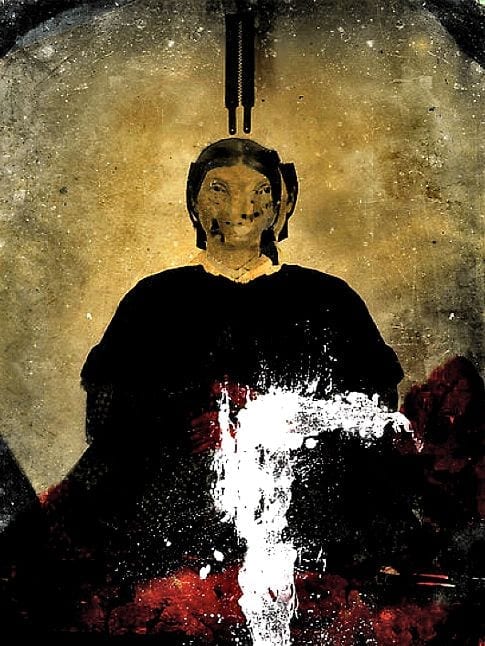 1

You, once a belle in Shreveport,
with henna-colored hair, skin like a peachbud,
still have your dresses copied from that time,
and play a Chopin prelude
called by Cortot: "Delicious recollections
float like perfume through the memory."
Your mind now, moldering like wedding-cake,
heavy with useless experience, rich
with suspicion, rumor, fantasy,
crumbling to pieces under the knife-edge
of mere fact. In the prime of your life.
Nervy, glowering, your daughter
wipes the teaspoons, grows another way.
---