charles simic
el mundo no se acaba
[ezcol_1half]       
Un perro con alma, ¿lo entendéis? ¡Vosotros, panda
de monos con cabeza de Sócrates, falsos monaguillos,
retirados catedráticos del mal! Imagino ciudades para
poder perderme en ellas. Me encuentro con otros perros
con alma cuando no estoy encendiendo petardos en
cabezas que están a punto de adormilarse.
Petardos de tripas y sangre. Para ver en la
oscuridad, panda de lameculos. Para ver en la oscuridad.
[/ezcol_1half] [ezcol_1half_end]         
A dog with a soul, you've got that? You apes
with heads of Socrates, false priests' altar boys, retired
professors of evil! 1 imagine cities so I can get lost
in them. I meet other dogs with souls when I'm not
lighting firecrackers in heads that are about to doze
off.
Blood-and-guts firecrackers. In the dark to see,
you ass-scratchers! In the dark to see.
 [/ezcol_1half_end]
[ezcol_1half]   
Tiempo: la lagartija al sol. No se mueve, pero sus
ojos están abiertos de par en par. Les gusta mirarnos a
la cara y prestar atención a nuestro discurso.
Se debe a que los primeros hombres eran
lagartijas. Si no me creéis, agarrad una por la cola y
ved cómo se le desprende.
 [/ezcol_1half] [ezcol_1half_end]   
Time—the lizard in the sunlight. It doesn't move,
but its eyes are wide open. They love to gaze into our
faces and hearken to our discourse.
It's because the very first men were lizards. If
you don't believe me, go grab one by the tail and see it
come right off.
[/ezcol_1half_end]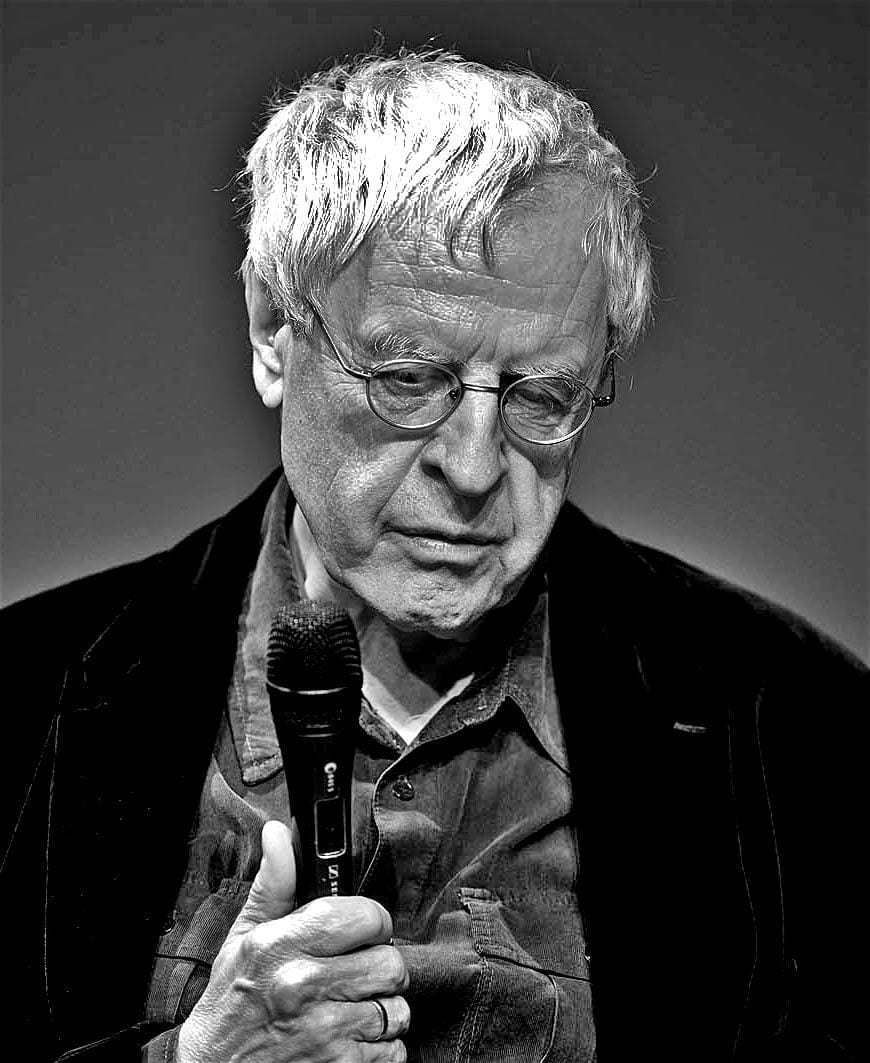 [foto de ch. simic con efecto V de verseando]
Θ
---