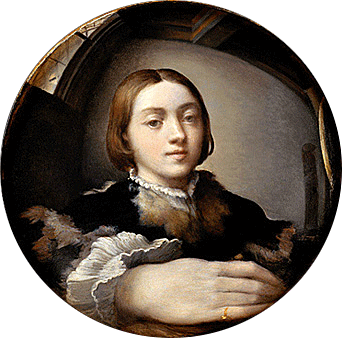 Mi guía en estos asuntos es tu ser,
firme, oblicuo, aceptando todo con el mismo espectro
de sonrisa, y mientras el tiempo se acelera de tal forma
que muy pronto ya es mucho más tarde,
puedo sólo conocer el camino de salida,
la distancia entre nosotros. Hace tiempo
las evidencias ensartadas significaban algo,
los pequeños accidentes y placeres
del día avanzando desgarbadamente,
un ama de casa en sus labores. Es imposible ahora
restaurar esas propiedades en el manchón plateado
que es el registro de lo que lograste al sentarte
"con gran maestría a copiar todo lo que veías en el espejo"
para alcanzar la perfección y desechar lo extrínseco
para siempre. En el círculo de tus intenciones ciertos
acicates
permanecen que perpetúan el encantamiento del ser
con el ser
miradas, muselina, coral. No importa,
porque sen cesas come las que son ahora
antes de que la sombra propia
rebasará el campo hacia los pensamientos del mañana.
El mañana es sencillo, pero el hoy no tiene mapa,
desolado, renuente como cualquier paisaje
a ceder lo que son leyes de perspectiva, sólo
finalmente un instrumente débil pero necesario
para la profunda desconfianza
del pintor. Por supuesto, algunas cosas
son posibles, lo sabe, pero no sabe
cuáles. Algún día trataremos
de hacer tantas cosas como sean posibles
y quizá logremos algunas,
pero no tendrá nada que ver
con lo que se promete hoy, nuestro paisaje
barriéndose al desaparecer
en el horizonte. Fluye hoy todavía recubrimiento suficiente
como para mantener la suposición de promesas reunidas
en una superficie, dejando regresar a una
de entre ellas, para que las restantes
posibilidades aún más puedan
permanecer enteras sin prueba. De hecho
la piel de la cámara de la burbuja es dura
como huevo de reptil; todo se "programa" ahí
a su debido tiempo; y más sigue siendo incluido
sin que se acreciente la suma, y al igual que uno
se acostumbra a un sonido que
lo mantenía a uno despierto pero deja de hacerlo,
el cuarto contiene este flujo como un reloj de arena
sin variar de clima o cualidad
(excepto quizá para abrillantarse ligera y casi
invisiblemente, en un foco que se precisa hacia
la muerte —más
de esto después—).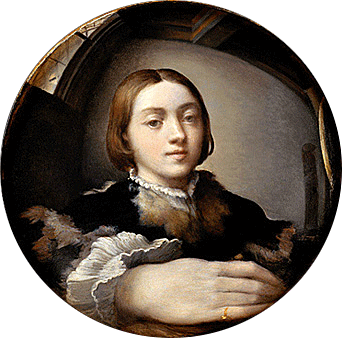 My guide in these matters is your self,
Firm, oblique, accepting everything with the same
Wraith of a smile, and as time speeds up so that it is soon
Much later, I can know only the straight way out,
The distance between us. Long ago
The strewn evidence meant something,
The small accidents and pleasures
Of the day as it moved gracelessly on,
A housewife doing chores. Impossible now
To restore those properties in the silver blur that is
The record of what you accomplished by sitting down
"With great art to copy all that you saw in the glass"
So as to perfect and rule out the extraneous
Forever. In the circle of your intentions certain spars
Remain that perpetuate the enchantment of self with self:
Eyebeams, muslin, coral. It doesn't matter
Because these are things as they are today
Before one's shadow ever grew
Out of the field into thoughts of tomorrow.
Tomorrow is easy, but today is uncharted,
Desolate, reluctant as any landscape
To yield what are laws of perspective
After all only to the painter's deep
Mistrust, a weak instrument though
Necessary. Of course some things
Are possible, it knows, but it doesn't know
Which ones. Some day we will try
To do as many things as are possible
And perhaps we shall succeed at a handful
Of them, but this will not have anything
To do with what is promised today, our
Landscape sweeping out from us to disappear
On the horizon. Today enough of a cover burnishes
To keep the supposition of promises together
In one piece of surface, letting one ramble
Back home from them so that these
Even stronger possibilities can remain
Whole without being tested. Actually
The skin of the bubble-chamber's as tough as
Reptile eggs; everything gets "programmed" there
In due course: more keeps getting included
Without adding to the sum, and just as one
Gets accustomed to a noise that
Kept one awake but now no longer does,
So the room contains this
How like an hourglass
Without varying in climate or quality
(Except perhaps to brighten bleakly and almost
Invisibly, in a focus sharpening toward death—more
Of this later).
---