[ezcol_1half]
sé amable
siempre nos piden
que entendamos
el punto de vista de los demás
no importa lo anticuado
estúpido o detestable que sea.

le piden a uno que vea
su total error
sus vidas malgastadas
con amabilidad,
especialmente
si son viejos.

pero la vejez es el total
de nuestros actos.
ellos han envejecido mal
porque han vivido desenfocados,
han rehusado ver.

no es su culpa?

de quién es?
mía?

me piden que oculte 
mi punto de vista sobre ellos
por miedo de
su miedo.

la vejez no es un crimen

pero la vergüenza
de una vida
deliberadamente
malgastada

entre tantas vidas
deliberadamente
malgastadas

sí lo es.
–
–
–
–
[/ezcol_1half] [ezcol_1half_end]
be kind
we are always asked
to understand the other person's
viewpoint
no matter how
out-dated
foolish or
obnoxious.

one is asked
to view
their total error
their life-waste
with
kindliness,
especially if they are
aged.

but age is the total of
our doing.
they have aged
badly
because they have
lived
out of focus,
they have refused to
see.

not their fault?

whose fault?
mine?

I am asked to hide
my viewpoint
from them
for fear of their
fear.

age is no crime

but the shame
of a deliberately
wasted
life

among so many
deliberately
wasted
lives

is.
 [/ezcol_1half_end]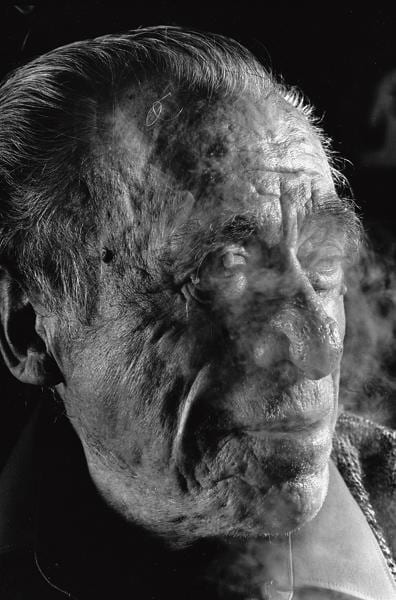 ---