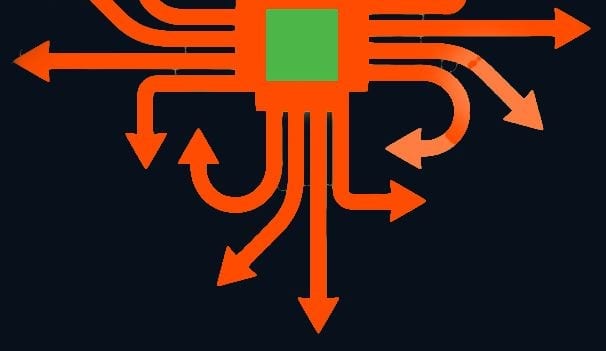 [ezcol_1half]
charles simic
     

la gran guerra
Jugábamos a la guerra durante la guerra,
Margaret. Los soldados eran juguetes muy solicitados,
aquellos que están hechos de cerámica.
A los de plomo los fundieron para hacer balas, supongo.
¡Nunca has visto algo tan hermoso
como aquellos regimientos de cerámica!
Acostumbraba tirarme en el piso
por horas para mirarlos a los ojos.
Los recuerdo al devolverme la mirada con asombro.
Qué raros se han de haber sentido
al estar de pie, tiesos en posición de firmes
ante una gran e incomprensible criatura
con bigotes de leche.
Cuando se rompían, o a propósito los rompía,
había alambres adentro de sus extremidades,
adentro de sus pechos, ¡pero en sus cabezas no había nada!
Los revisé, Margaret.
Nada de nada en la cabeza…
Sólo un brazo, de vez en cuando, el brazo de un oficial
que empuñaba un sable desde una grieta
en el piso de la cocina de mi abuela sorda.
 [/ezcol_1half] [ezcol_1half_end]      
The Big War
We played war during the war,
Margaret. Toy soldiers were in big demand,
The kind made from clay.
The lead ones they melted into bullets, I suppose.
You never saw anything as beautiful
As those clay regiments! I used to lie on the floor
For hours staring them in the eye.
I remember them staring back at me in wonder.
How strange they must have felt
Standing stiffly at attention
Befote a large, incomprehending creature
With a moustache made of milk.
In time they broke, or I broke them on purpose.
There was a wire inside their limbs,
Inside their chests, but nothing in the heads!
Margaret, I made sure.
Nothing at all in the heads…
Just an arm, now and then, an officer's arm,
Wielding a saber from a crack
In my deaf grandmother's kitchen floor.
[/ezcol_1half_end]
The Book of Gods and Devils
1990
Ξ
---