charles simic
shelley
para M. Follain
Poeta de las hojas muertas barridas como fantasmas,
llevadas como multitudes pestilentes, te leí por primera vez
una noche lluviosa en la Ciudad de Nueva York,
con mi atroz acento eslavo,
recitando los melifluos versos
de un volumen desgastado, muy manchado
que había comprado temprano ese día
en una librería de libros usados en la Cuarta Avenida
administrada por un iniciado de los maestros de lo oculto.
El poco dinero que tenía casi lo gasté todo,
caminé por las calles con mi nariz metida en el libro.
Me senté en una sucia cafetería
con las moscas del verano pasado sobre la mesa.
El dueño era un ex marino
al que le había salido una joroba en la espalda
mientras contemplaba la lluvia, la calle vacía.
Estaba contento de verme sentado y leyendo.
Me volvía a llenar la taza con un líquido oscuro como el río Estigia.
Shelley hablaba de un rey loco, ciego y moribundo;
de gobernantes que no veían, no sentían, ni sabían;
de tumbas de las que un glorioso Fantasma podía
irrumpir para iluminar nuestro día tempestuoso.
Yo también me sentía como un glorioso fantasma
yendo a cenar
en un restaurante chino que conocía muy bien.
Tenía un mozo con tres dedos
que me traía mi sopa y arroz todas las noches
sin decir siquiera una palabra.
Nunca vi a nadie más allí.
La cocina estaba separada por una cortina
de cuentas de vidrio que sonaba débilmente
cuando quiera que se abría la puerta de entrada.
La puerta de entrada se abrió aquella noche
para admitir una pálida muchachita con anteojos.
El poeta hablaba del universo eterno
de las cosas… de destellos de un mundo más remoto
que el alma visita en el sueño…
De un desierto poblado sólo por tormentas…
Las calles estaban salpicadas de paraguas rotos
que se veían como fúnebres cometas
que esa muchachita china podría haber fabricado.
Los bares de la calle MacDougal se estaban vaciando.
Había habido una pelea.
Un hombre se apoyaba en un poste de luz con los brazos extendidos
como si estuviera crucificado,
la lluvia lavaba la sangre de su cara.
En un callejón débilmente iluminado
donde la acera brillaba como un espejo de sala de baile
a la hora de cierre…
un hombre bien vestido sin zapatos
me pidió dinero.
Le brillaban los ojos, se veía triunfante
como un maestro de esgrima
que recién había dado una estocada mortal.
Cuán extraño era todo eso… los desechos del mundo
esa oscura noche de octubre…
El amarillento volumen de poesía
con sus Esplendores y Penumbras
que yo estudiaba a la luz de las vitrinas:
farmacias y barberías,
temeroso de mi pequeño cuarto sin ventanas
frío como una tumba de un emperador niño.
Shelley
Poet of the dead leaves driven like ghosts,
Driven like pestilence-stricken multitudes,
I read you first
One rainy evening in New York City,

In my atrocious Slavic accent,
Saying the mellifluous verses
From a battered, much-stained volume
I had bought earlier that day
In a second-hand bookstore on Fourth Avenue
Run by an initiate of the occult masters.

The little money I had being almost spent,
I walked the streets my nose in the book.
I sat in a dingy coffee shop
With last summer's dead flies on the table.
The owner was an ex-sailor
Who had grown a huge hump on his back
While watching the rain, the empty street.
He was glad to have me sit and read.
He'd refill my cup with a liquid dark as river Styx.

Shelley spoke of a mad, blind, dying king;
Of rulers who neither see, nor feel, nor know;
Of graves from which a glorious Phantom may
Burst to illumine our tempestuous day.

I too felt like a glorious phantom
Going to have my dinner
In a Chinese restaurant I knew so well.
It had a three-fingered waiter
Who'd bring my soup and rice each night
Without ever saying a word.

I never saw anyone else there.
The kitchen was separated by a curtain
Of glass beads which clicked faintly
Whenever the front door opened.
The front door opened that evening
To admit a pale little girl with glasses.

The poet spoke of the everlasting universe
Of things – of gleams of a remoter world
Which visit the soul in sleep –
Of a desert peopled by storms alone –

The streets were strewn with broken umbrellas
Which looked like funereal kites
This little Chinese girl might have made.
The bars on MacDougal Street were emptying.
There had been a fist fight.
A man leaned against a lamp post arms extended as if
crucified,
The rain washing the blood off his face.

In a dimly lit side street,
Where the sidewalk shone like a ballroom mirror
At closing time –
A well-dressed man without any shoes
Asked me for money.
His eyes shone, he looked triumphant
Like a fencing master
Who had just struck a mortal blow.

How strange it all was – The world's raffle
That dark October night –
The yellowed volume of poetry
With its Splendors and Glooms
Which I studied by the light of storefronts:
Drugstores and barbershops,
Afraid of my small windowless room
Cold as a tomb of an infant emperor.
From Selected Poems 1963-2003, by Charles Simic
Copyright © Charles Simic, 2004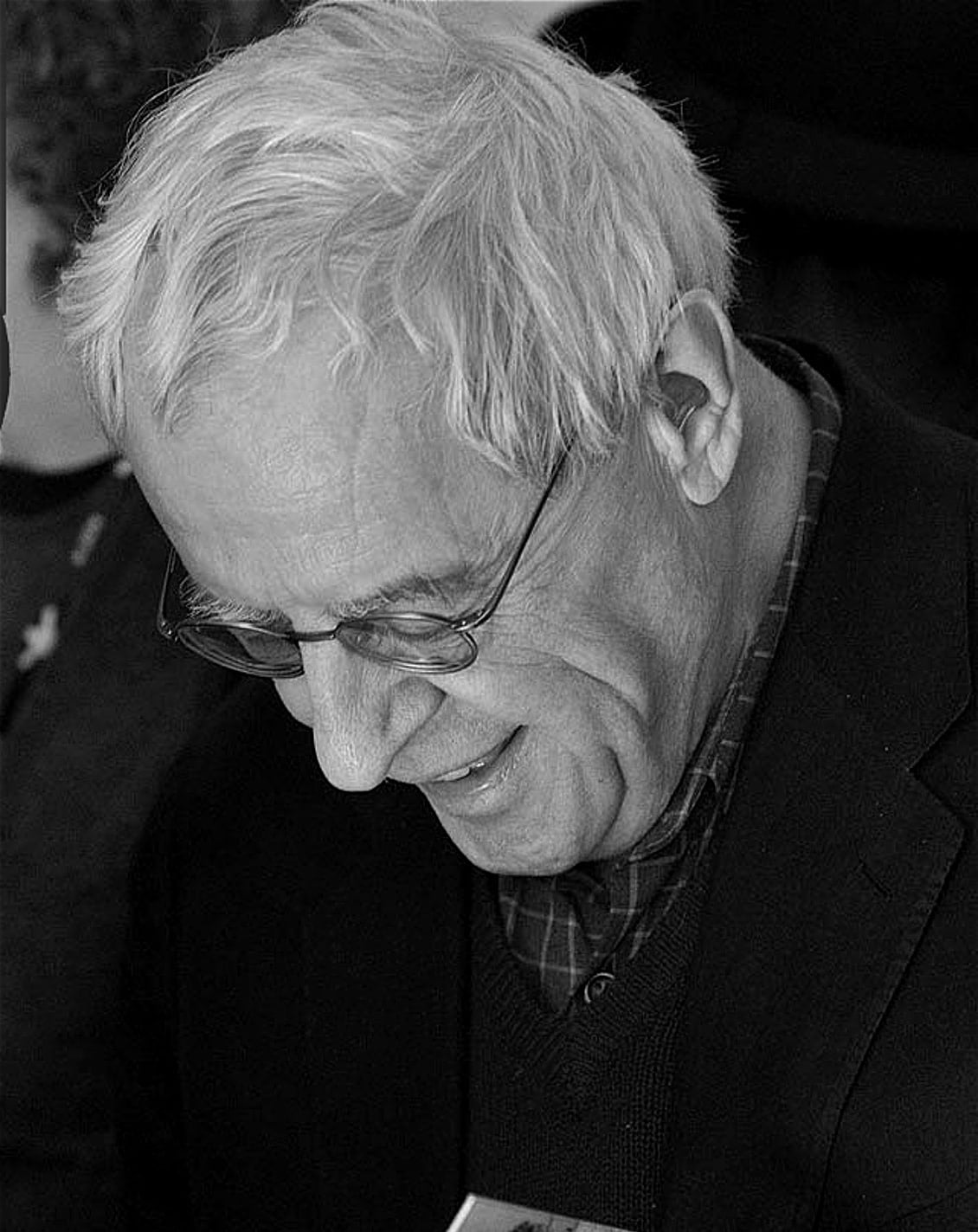 •