dylan thomas: my hero bares his nerves: mi héroe desnuda sus nervios
Mi héroe desnuda sus nervios
Mi héroe desnuda sus nervios a lo largo de mi muñeca,
de la muñeca al hombro,
desempaca la cabeza que, como somnoliento fantasma,
se inclina sobre mi mortal soberana,
la orgullosa columna vertebral que desdeña giro y torsión.
Y estos pobres nervios cableados al cráneo
duelen sobre el papel enfermo de amor
yo abrazo el amor con mi indisciplinado garabato
que profiere todo el hambre del amor
Y le dice a la página que el vacío está enfermo.
Mi héroe desnuda mi costado y ve su corazón
pisa, como una Venus desnuda,
la playa de la carne, y enrolla su trenza rojo sangre;
desvistiendo mi cintura de promesa,
promete un calor secreto.
Sujeta el cable de esta caja de nervios
elogiando el error mortal
del nacimiento y de la muerte, dos tristes villanos y ladrones,
y el emperador del hambre;
tira de la cadena, la cisterna actúa.
My Hero Bares His Nerves
My hero bares his nerves along my wrist
That rules from wrist to shoulder,
Unpacks the head that, like a sleepy ghost,
Leans on my mortal ruler,
The proud spine spurning turn and twist.
And these poor nerves so wired to the skull
Ache on the lovelorn paper
i hug to love with my unruly scrawl
That utters all love hunger
And tells the page the empty ill.
My hero bares my side and sees his heart
Tread, like a naked Venus,
The beach of flesh, and wind her bloodred plait;
Stripping my loin of promise,
He promises a secret heat.
He holds the wire from this box of nerves
Praising the mortal error
Of birth and death, the two sad knaves of thieves,
And the hunger's emperor;
He pulls the chain, the cistern moves.
From Selected Poems by Dylan Thomas.
2003 by New Directions Publishing Corp.
Reprinted by permission of New Directions.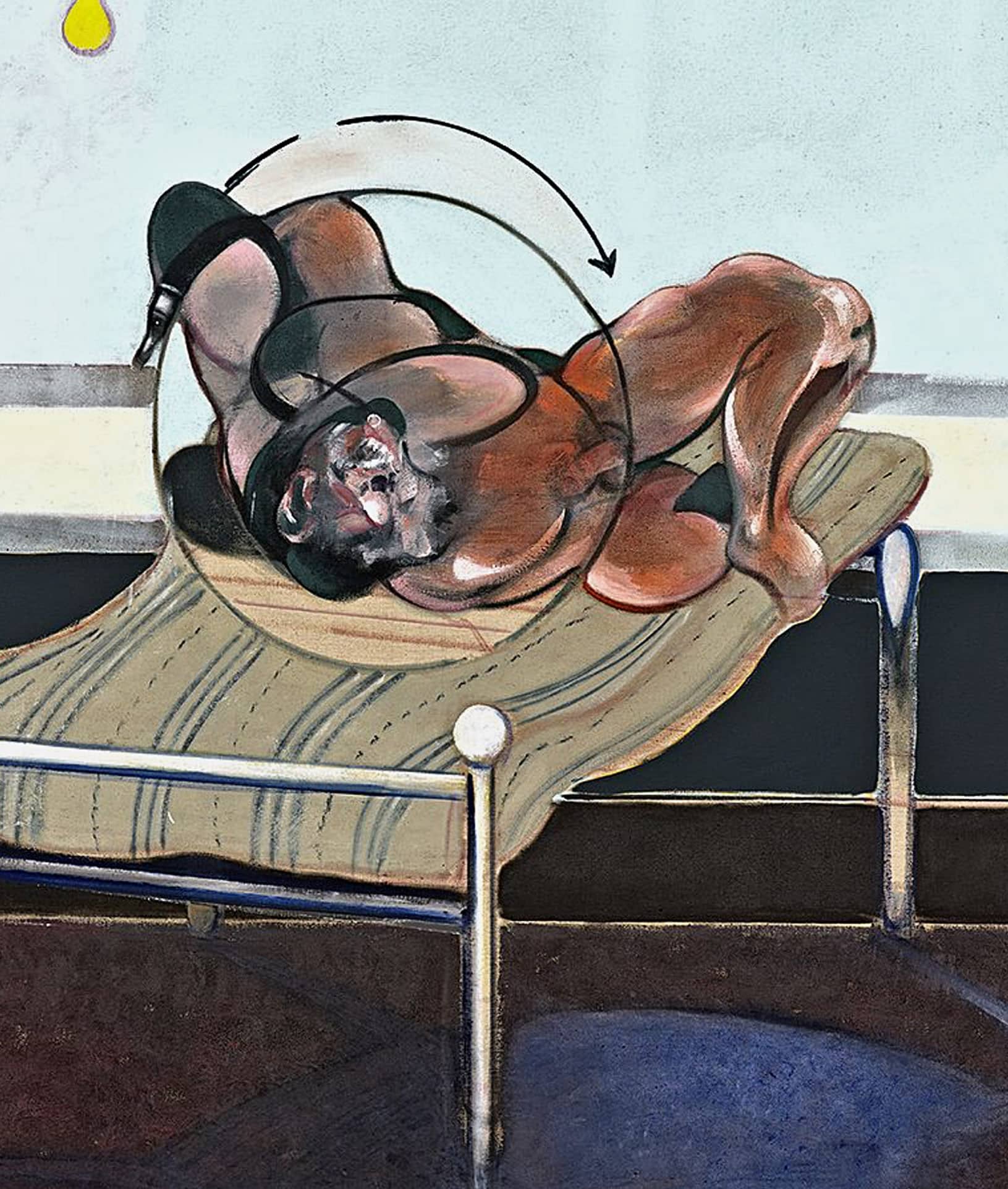 •