[ezcol_1half]     
ezra pound
primeros poemas
1908-1920
traducción rolando costa picazo
publicaciones Universidad de Valencia
la aguja
Ven, o la marea estelar se escabullirá.
Hacia el este evita la hora de su declinación.
¡Ahora! ¡Pues la aguja tiembla en mi alma!
Aquí hemos tenido nuestra ventaja, la buena hora.
Aquí hemos tenido nuestro día, tu día y el mío.
Ven ahora, antes de que este poder
que nos levanta, se vuelva contra el polo.
No te burles del torrente de estrellas, la cosa debe suceder.
Ay Amor, ven ahora; esta tierra se vuelve maligna lentamente.
Las olas entraron, pronto se han de ir.
El tesoro es nuestro; vámonos rápido a tierra con él.
Movámonos y aprovechemos la marea, con su próximo favor,
quedémonos
bajo alguna fuerza neutral
hasta que este curso vire a un lado.
the needle
Come, or the stellar tide will slip away.
Eastward avoid the hour of its decline,
Now! for the needle trembles in mv soul!
Here have we had the vantage, the good hour.
Here we have had our day, your day and mine.
Come now, before this power
That bears us up, shall turn against the pole.
Mock not the flood of stars, the thing's to be.
O Love, come now, this land turns evil slowly.
The waves bore in, soon will they bear away.
The treasure is ours, make we fast land with it.
Move we and take the tide, with its next favour.
Abide
Under some neutral force
Until this course turneth aside.
[/ezcol_1half] [ezcol_1half_end]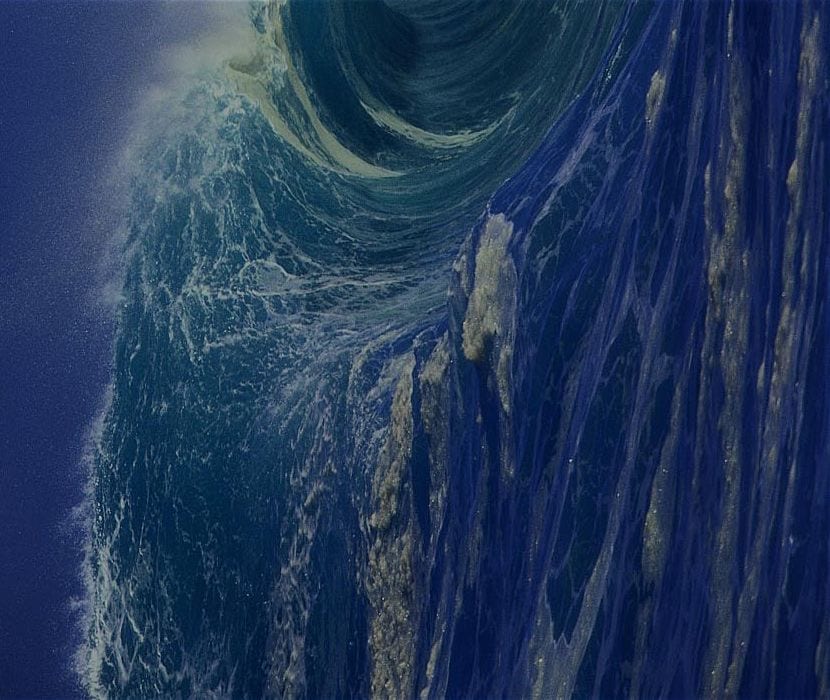 notas:
The Needle – La aguja
Luego de Ripostes, este breve poema de cuatro estrofas (dos de tres versos, una de cuatro y otra de cinco
de versos no rimados) fue incluido en Lustra, Umbra y Personae. The Collected Poems of Ezra Pound.
Igual que en 'The Cloak,' el tema es el tradicional del carpe diem. Aquí debe aprovecharse el tiempo antes
de que cambie la marea y se evite el momento de declinación y las estrellas se pongan en contra.
La marea es también tradicional en la literatura: es la de la fortuna, que —como apunta Ruthven— ocurre
en un famoso discurso de Bruto en Julio César de Shakespeare, del que Pound sigue todos los detalles:
Nosotros, en las alturas, estamos listos para declinar.
Hay una marea en los asuntos de los hombres,
que, tomada en la pleamar, conduce a la fortuna:
si se omite el momento, todo el viaje de la vida va limitado por escollos y desgracias.
En un mar pleno, así, flotamos ahora,
y debemos tomar la corriente favorable,
o perder nuestra ventura.
We, at the height, are ready to decline.
There is a tide in the affairs of men.
Which, taken at the flood, leads on to fortune:
Omitted, all the voyage of their life Is bound in shallows and in miseries.
On such a full sea are we now afloat,
And we must take the current when it serves,
Or lose our ventures !
(Acto IV, escena 111, vv. 215-222)
[/ezcol_1half_end]
---