Three Studies of Muriel Belcher, 1966 (right panel)
35.5 x 30.5 cm
Private Collection
Studies of George Dyer and Isabel Rawsthorne (right panel)
1970
Oil on canvas
Each panel: 35.5 x 30.5 cm
Private Collection
Three-Studies-for-the-Portrait-of-Henrietta-Moraes-1963
Oil on canvas, three panels
Each panel 14 1/8 x 12 1/8″ (35.9 x 30.8 cm)
The William S. Paley Collection
Seated woman (Portrait of Muriel Belcher – 1961)
Oil on canvas
165 × 142 cm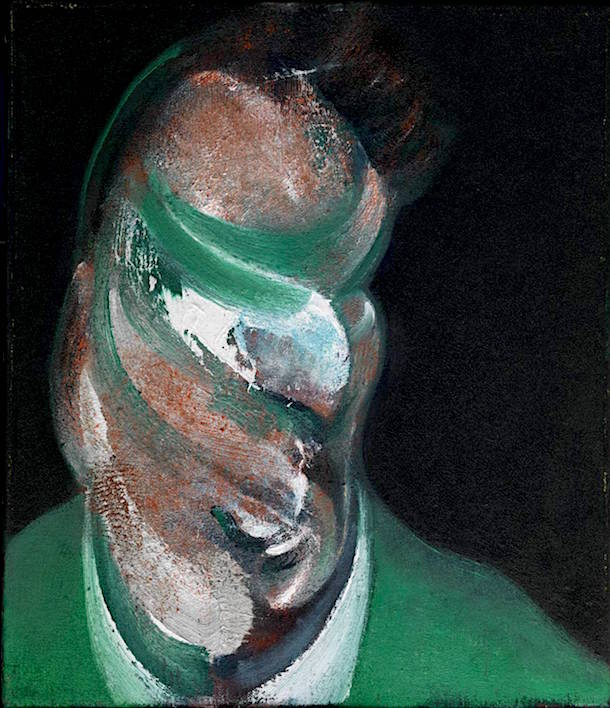 Study For Head Of Lucian Freud
titled and dated 'Study for Head of Lucian Freud 1967' (on the reverse)
oil on canvas
14 x 12in. (35.5 x 30.5cm.)
Painted in 1967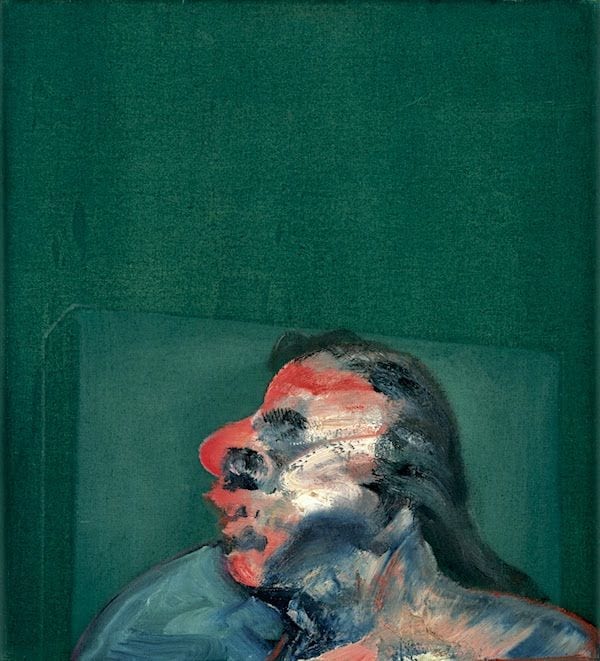 Miss Muriel Belcher, 1959
oil on canvas,
74 x 67.5 cm
private collection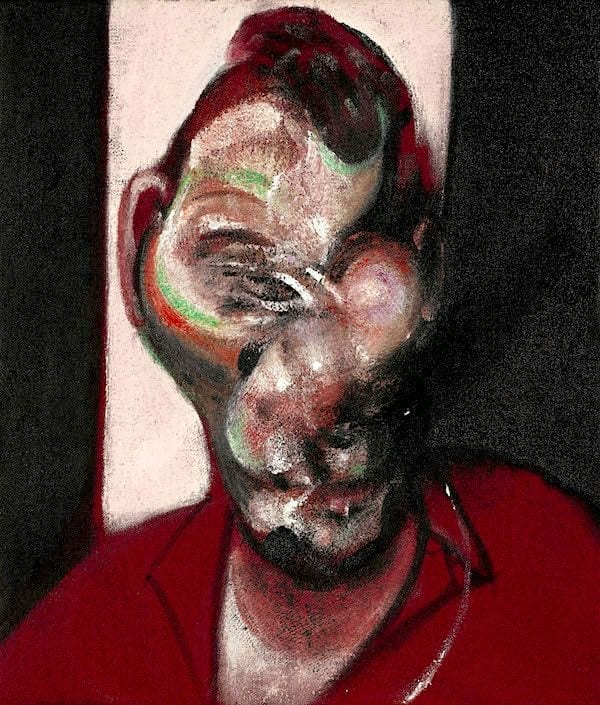 Three Studies For Portrait of Lucian Freud
oil on canvas in three part,
each 14″ x 11 7/8″,
1964 (dated on the reverse)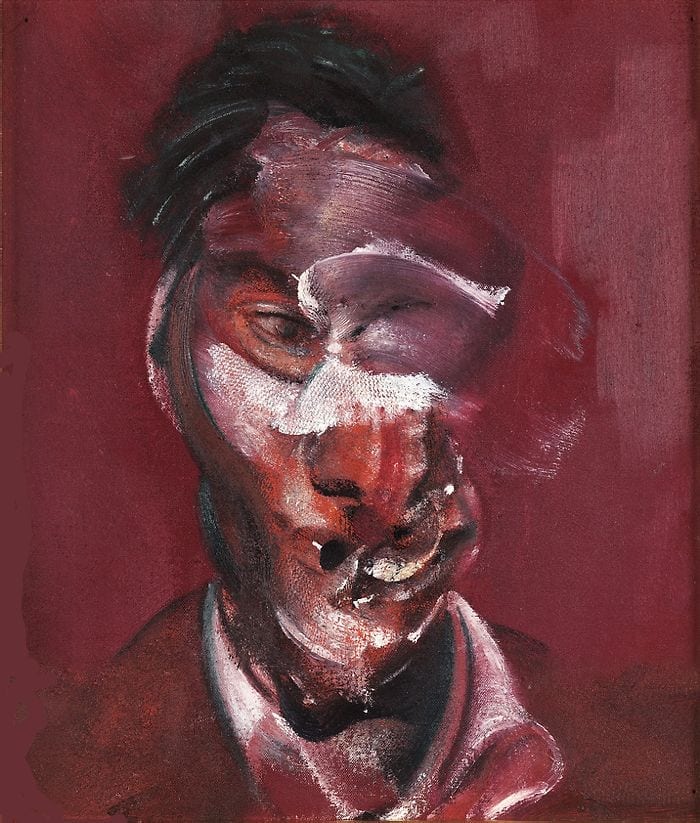 Three Studies for Portrait of Lucian Freud, 1965 (centre panel)
Oil on canvas
35.5 x 30.5 cm (each)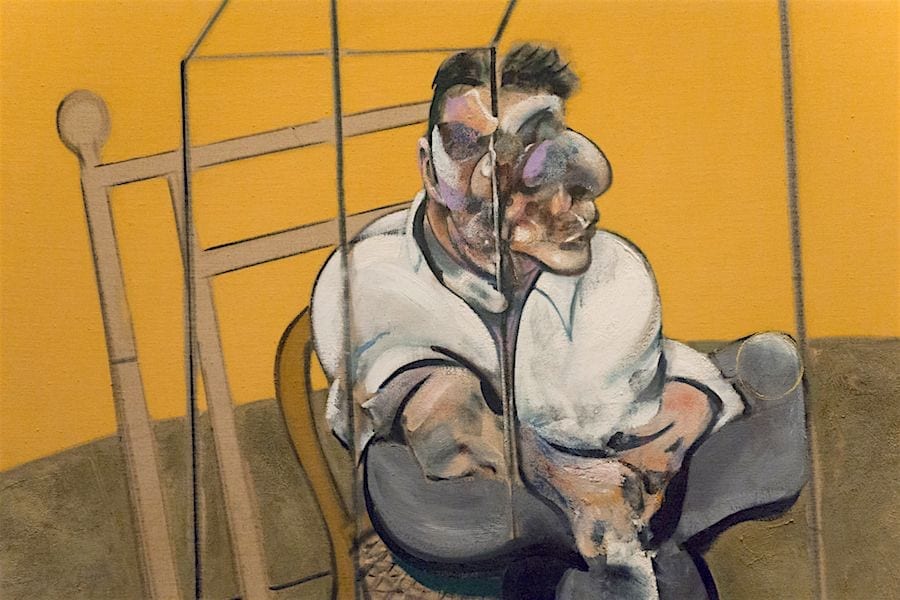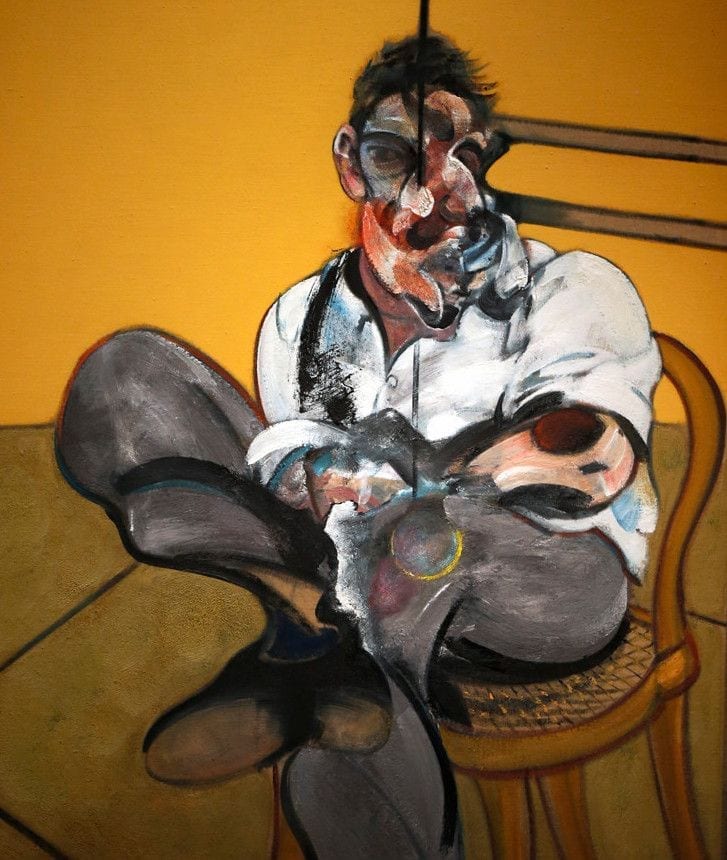 Three Studies of Lucian Freud
1969
Type Oil on canvas
198 cm × 147.5 cm (78 in × 58 in); for each canvas
Owner : Elaine Wynn
It was sold in November 2013 for US$142.4 million, which at the time was the highest
price attained at auction for a work of art when not factoring in inflation.
That record was surpassed in May 2015 by Version O of Picasso's Les Femmes d'Alger series.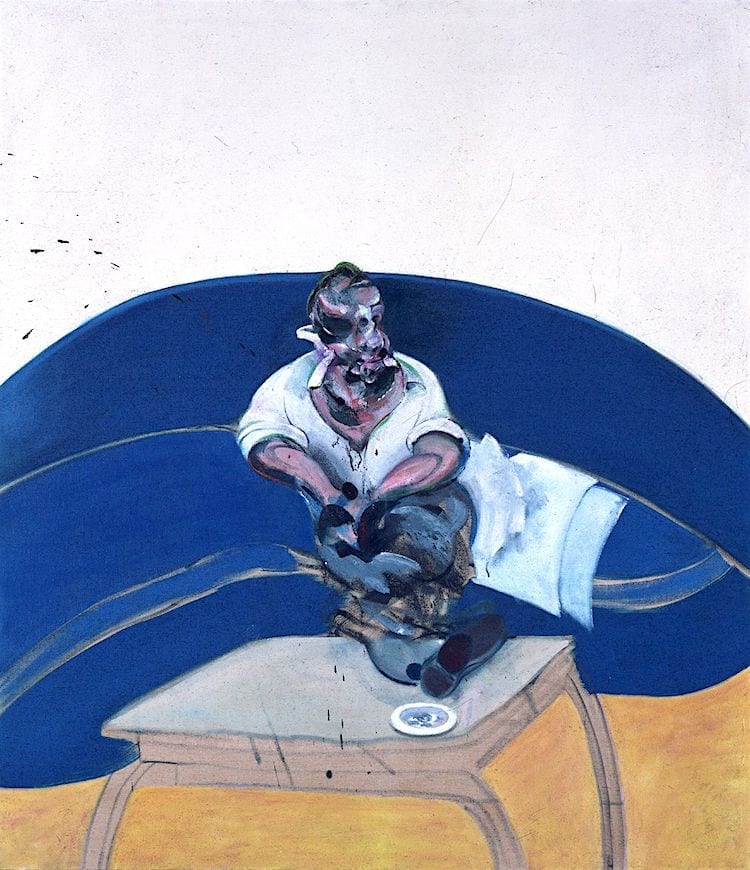 Study for Self-Portrait 1963
Oil paint on canvas 1652 x 1426 mm
© National Museum of Wales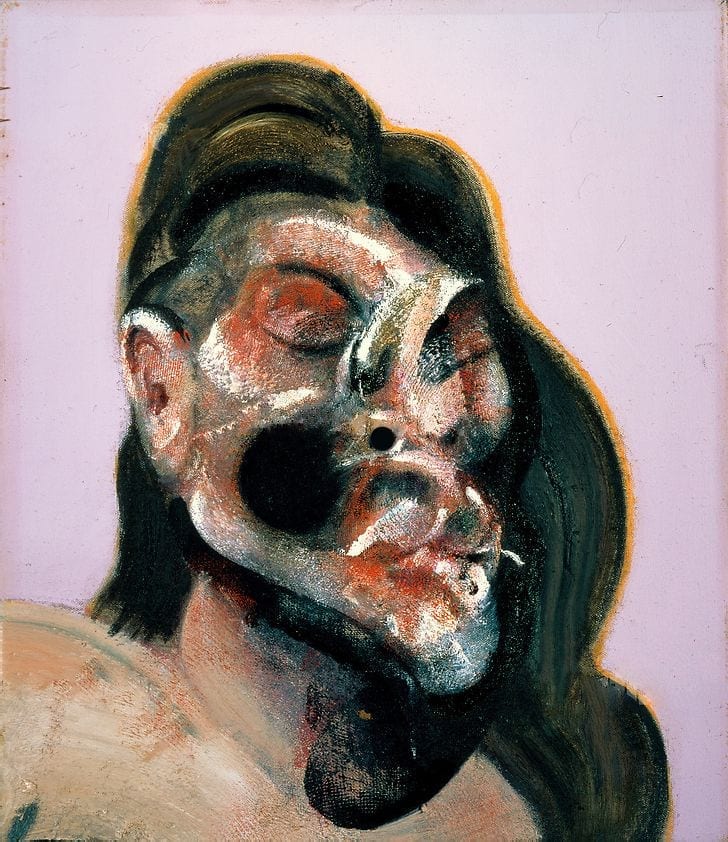 Three Studies for Portrait of Henrietta Moraes, 1969 (left panel)
Oil on canvas
Each panel 35.5 x 30. 5 cm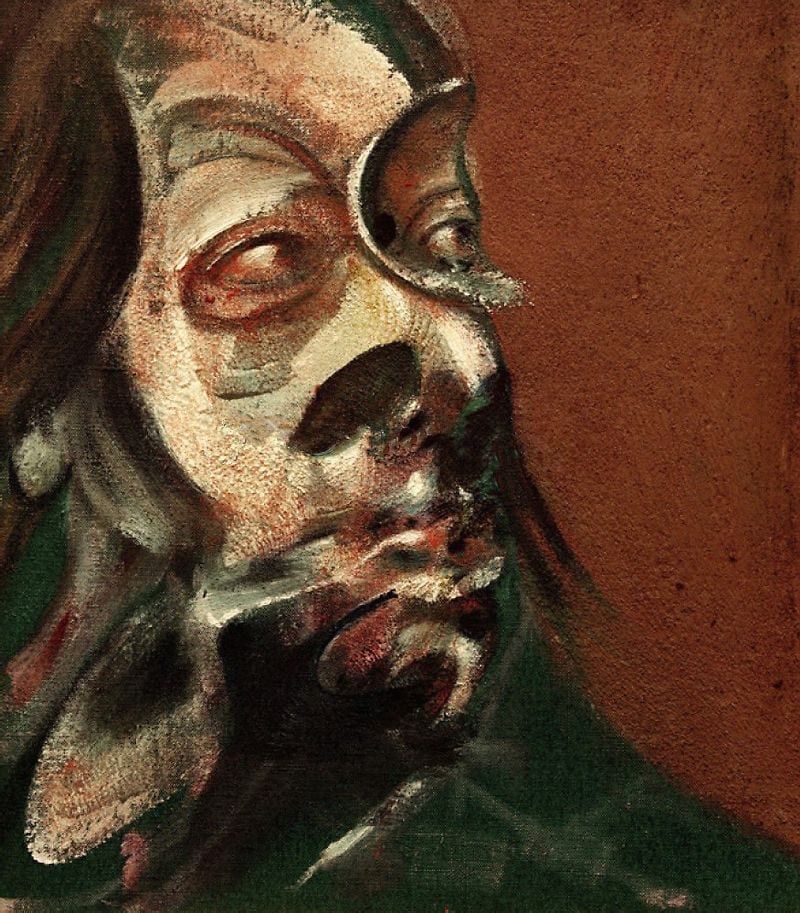 Study of Isabel Rawsthorne, 1966.
Oil on canvas 35.5 x 30.5 cm.
Musee national d'Art moderne,
Centre Georges Pompidou,
Paris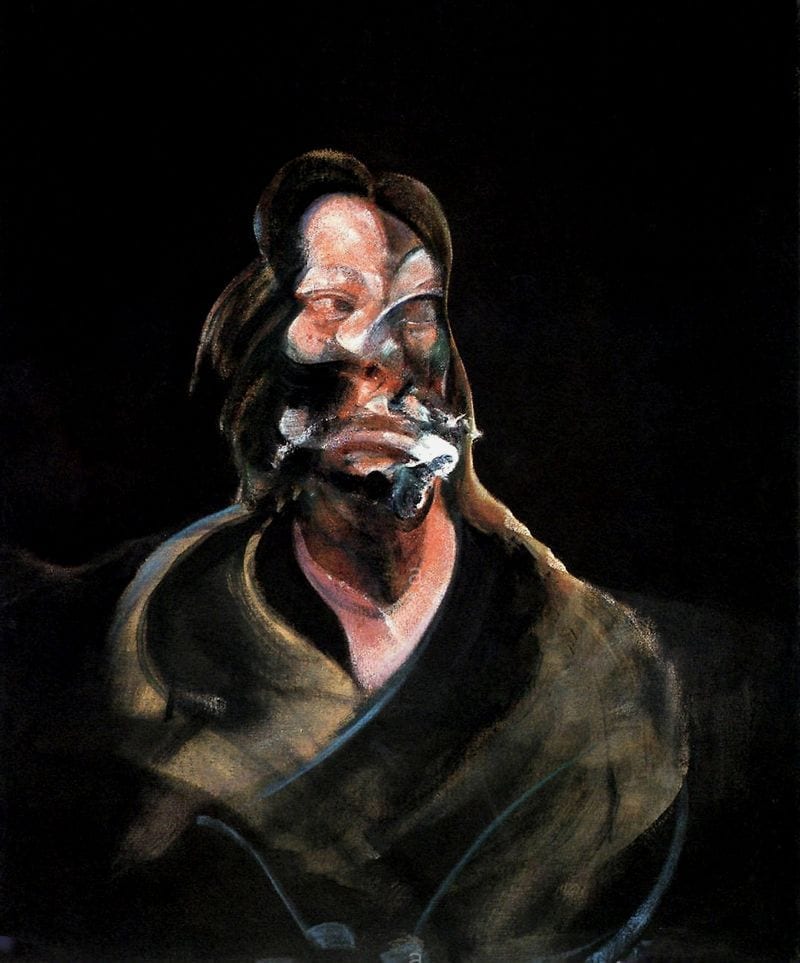 Portrait of Isabel Rawsthorne
1966
Oil paint on canvas
Support: 813 x 686 mm
frame: 943 x 793 x 59 mm
Tate
Purchased 1966
Portrait of Man with Glasses III,
1963. Oil on canvas,
33.7 x 28.7 cm.
Private collection, courtesy of Ivor Braka Ltd, London
---