–
–
–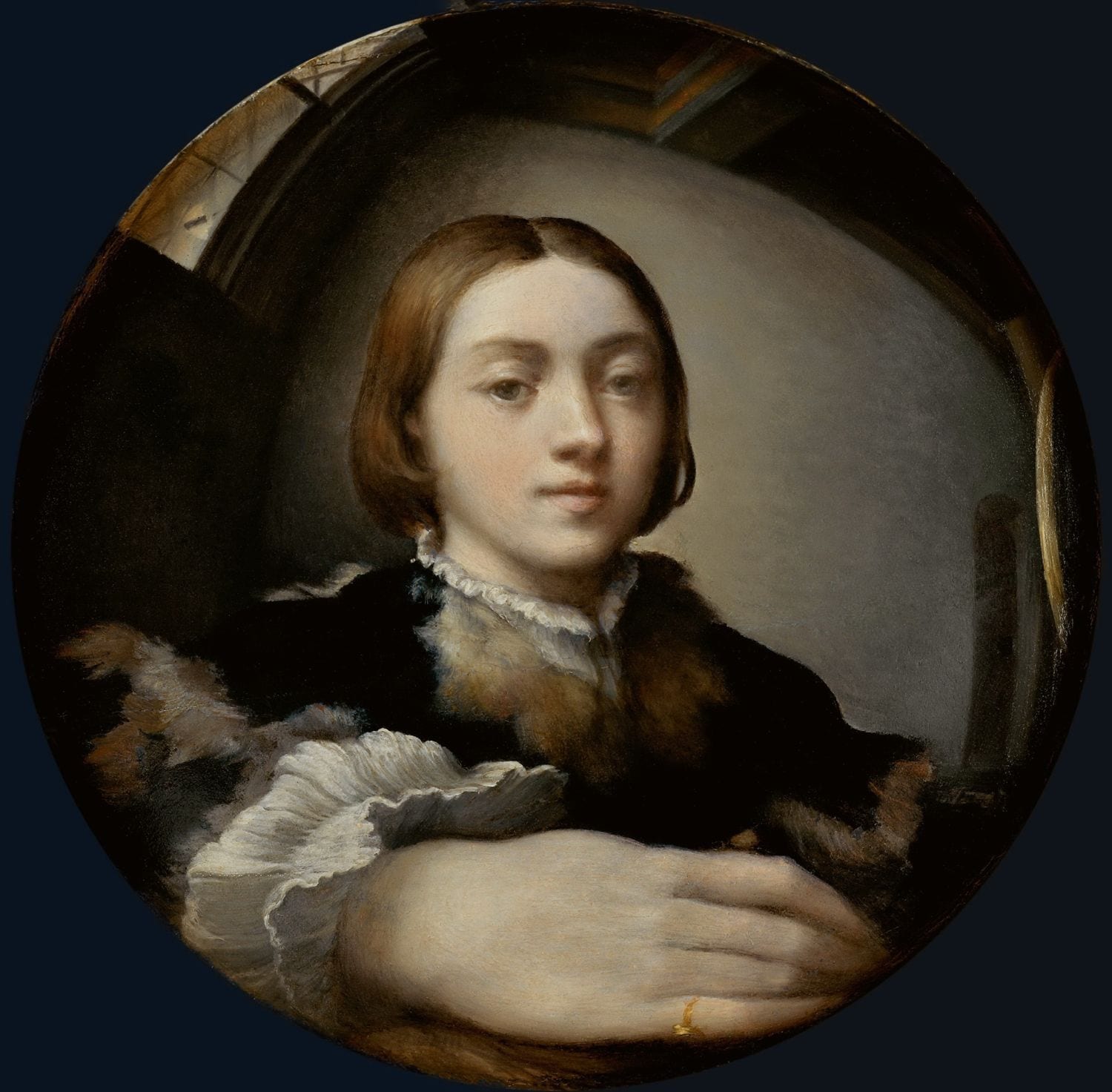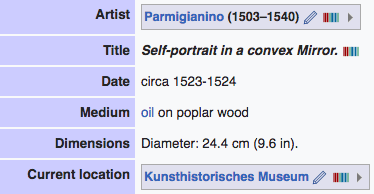 Francesco, tu mano es suficientemente grande
para hacer estallar la esfera, y demasiado grande,
uno pensaría, para urdir redecillas
que sólo defienden su detención ulterior.
(Grande, pero no burda, sólo está en otra escala,
como una ballena adormilada en el fondo del mar
en relación al pequeño, egocéntrico buque
de la superficie.) Pero tus ojos proclaman
que todo es superficie. La superficie es lo que está,
y nada puede existir salvo lo que está.
No hay recesos en el cuarto, sólo bóvedas,
y la ventana no importa mucho, o esa
ventana de plata o espejo a la derecha, aun
como una calibración de la temperatura,
—que en francés es le temps, la misma palabra
que se usa para el tiempo— el
que sigue un curso donde los cambios son
sólo rasgos del todo. El todo es estable
en su inestabilidad, un globo como el nuestro, descansando
en un pedestal de vacío, una pelota de ping pong
sujeta en su chisguete de agua.
Y así como no hay palabras para la superficie, esto es,
no hay palabras para decir lo que realmente es, que no es
superficial sino un núcleo visible, entonces no hay
solución al problema del pathos contra la experiencia.
Permanecerás, descansado, sereno en
tu gesto que no es abrazo ni amenaza
pero que tiene algo de ambos en una
afirmación que no afirma nada.
El globo revienta, la atención
se distrae desinteresada. Nubes
en el charco se agitan en fragmentos dentellados.
Pienso en los amigos
que vinieron a verme, en lo que fue el día
de ayer. Una proclividad peculiar
de la memoria que se entromete con el modelo soñado
en el silencio del estudio mientras se dispone
a levantar el lápiz hacia el autorretrato.
Cuántas gentes vinieron y se quedaron un tiempo,
dijeron luminosas o negras palabras que se volvieron parte
tuya
como luz tras niebla y arena arremolinadas por el viento,
filtrada y modificada, hasta que no queda parte libre
en que seas con seguridad tú mismo. Esas voces
en la oscuridad
te han dicho todo y el cuento aún sigue
en forma che recuerdos depositados en cúmulos
irregulares de cristales. ¿Qué curva mano controla,
Francesco, las estaciones giratorias y los pensamientos
que se pelan y vuelan a velocidades que nos dejan
sin aliento
como las últimas tercas hojas desprendidas
de las ramas húmedas? Veo en esto sólo el caos
de tu espejo curvo que organiza todo alrededor
de las estrellas polares de tus ojos, que están vacíos,
no saben nada, sueñan pero no revelan nada.
Empiezo a sentir el carrusel que se inicia lentamente
y gira más rápido y más rápido: escritorio, papeles, libros,
fotografías de amigos, la ventana y los árboles
mezclándose en una banda neutra que me rodea
por todos lados, dondequiera que miro.
Y no puede explicarme esta acción de nivelado,
este reducirse todo a una sustancia uniforme, un magma
de interiores.
Francesco, your hand is big enough
To wreck the sphere, and too big.
One would think, to weave delicate meshes
That only argue its further detention.
(Big, but not coarse, merely on another scale,
Like a dozing whale on the sea bottom
In relation to the tiny, self-important ship
On the surface.) But your eyes proclaim
That everything is surface.
The surface is what's there
And nothing can exist except what's there.
There are no recesses in the room, only alcoves,
And the window doesn't matter much, or that
Sliver of window of mirror on the right, even
As a gauge of the weather, which in French is
Le temps, the word for time, and which
Follows a course wherein changes are merely
Features of the whole. The whole is stable within
Instability, a globe like ours, resting
On a pedestal of vacuum, a ping-pong ball
Secure on its jet of water.
And just as there are no words for the surface, that is,
No words to say what it really is, that it is not
Superficial but a visible core, then there is
No way out of the problem of pathos vs. experience.
You will stay on, restive, serene in
Your gesture which is neither embrace nor warning
But which holds something of both in pure
Affirmation that doesn't affirm anything.
The balloon pops, the attention
Turns dully away. Clouds
In the puddle stir up into sawtoothed fragments.
I think of the friends
Who came to see me, of what yesterday
Was like. A peculiar slant
Of memory that intrudes on the dreaming model
In the silence of the studio as he considers
Lifting the pencil to the self-portrait.
How many people came and stayed a certain time.
Uttered light or dark speech that became part of you
Like light behind windblown fog and sand,
Filtered and influenced by it, until no part
Remains that is surely you. Those voices in the dusk
Have told you all and still the tale goes on
In the form of memories deposited in irregular
Clumps of crystals. Whose curved hand controls,
Francesco, the turning seasons and the thoughts
That peel off and fly away at breathless speeds
Like the last stubborn leaves ripped
From wet branches? I see in this only the chaos
Of your round mirror which organizes everything
Around the polestar of your eyes which are empty,
Know nothing, dream but reveal nothing.
I feel the carousel starting slowly
And going faster and faster: desk, papers, books,
Photographs of friends, the window and the trees
Merging in one neutral band that surrounds
Me on all sides, everywhere I look.
And I cannot explain the action of leveling,
Why it should all boil down to one
Uniform substance, a magma of interiors.
---