[ezcol_1half]
entreveramiento
Pasando el puente bajo, los abalorios de uno descargan
una sarta de insultos. Los castaños
mudan sus hojas una a una. Probando una
materia de conversación tras otra, la puerta
dejaba entrar visitantes por separado. ¿Por qué no?
¿Fue por esto por lo que evitamos los momentos de llamar
la atención en el centro comercial después de que al sol
se le pasara el enfurruñamiento? Había conejos en el oasis
de los que nadie nos decía nada, menos que nadie
los comerciantes de turrones en las distancias cortas. Una
canción de cuna sirve para todos. No hay cláusula en oír,
sólo ágiles gigantes traga-perspectivas,
o bien la soledad se impone, sin peculiaridades
aunque perfilada en píldoras de luz.
[/ezcol_1half] [ezcol_1half_end]
streakiness
Passing the low bridge, one's heads give vent
to a volley of abuse. The chestnut trees
shed their leaves one by one. Trying one
topic of conversation after another, the door
admitted visitors singly. Why not?
Was it for this we eschewed attention-getting
moments in the plaza alter the sun
finished sulking? There were rabbits in the oasis
no one told us about, least of all
nougat merchants in close quarters. One
lullaby fits all. There is no clause in hearing,
only nimble perspective-gulping giants
or loneliness asserts itself, featureless
though picked out in pills of light.
[/ezcol_1half_end]     
UN PAÍS MUNDANO
Nuevos poemas
John Ashbery
Traducción e introducción de Daniel Aguirre Oteiza
Lumen Editores, Barcelona (2009)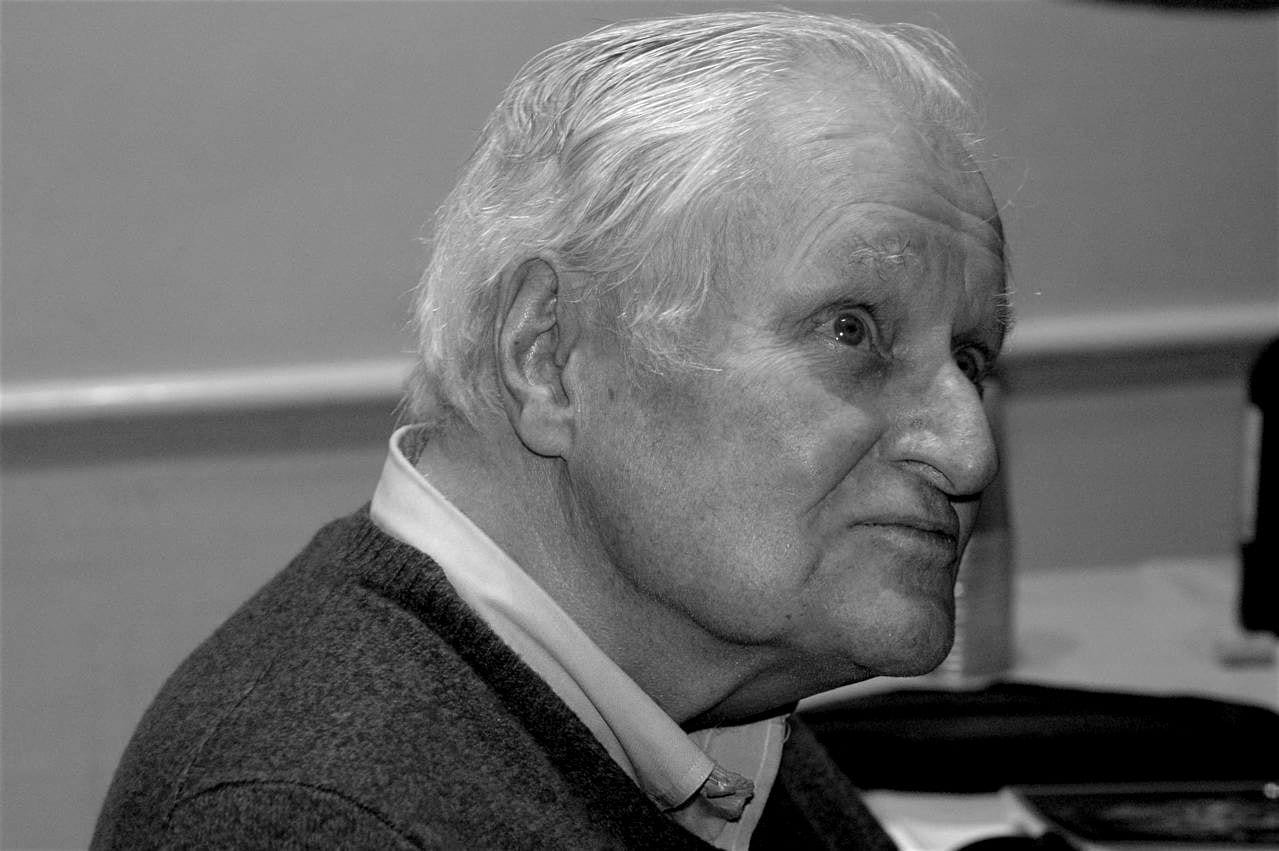 ---