[ezcol_1half]  
46
I am, outside. Incredible panic rules.
People are blowing and beating each other without mercy.
Drinks are boiling. Iced
drinks are boiling. The worse anyone feels, the worse
treated he is. Fools elect fools.
A harmless man at an intersection said, under his breath:
«Christ!»
That word, so spoken, affected the vision
of, when they trod to work next day, shopkeepers
who went & were fitted for glasses.
Enjoyed they then an appearance of love & law.
Millenia whift & waft—one, one—er, er…
Their glasses were taken from them, & they saw.
Man has undertaken the top job of all,
son fin. Good luck.
I myself walked at the funeral of tenderness.
Followed other deaths. Among the last,
like the memory of a lovely fuck,
was: Do, ut des.   
[/ezcol_1half] [ezcol_1half_end]      
46
Yo estoy, afuera. Un pánico increíble reina.
La gente a puñetazos golpeándose unos a otros sin piedad.
Los cocktails están hirviendo. Helados
cocktails están hirviendo. El que se sienta peor, será el peor
tratado. Los tontos eligen tontos.
Un hombre inofensivo en un cruce susurró en voz baja:
"¡Cristo!"
Esa palabra, así dicha, afectó a la visión
de, -cuando ellos se dirigían al trabajo al día siguiente-, tenderos
que fueron y les fueron recetados anteojos.
Disfrutaron ellos entonces de una apariencia de amor y orden.
El sonido y el olor del milenio flotando en el aire —uno, uno—eh, eh…
Sus anteojos les fueron quitados, y ellos vieron.
El hombre ha emprendido la más alta de todas las tareas,
su final. Buena suerte.
Yo mismo caminé en el funeral de la ternura.
Siguieron otras muertes. Entre las últimas,
como la memoria de un hermoso coito,
fue: Te doy para que des. 
[/ezcol_1half_end]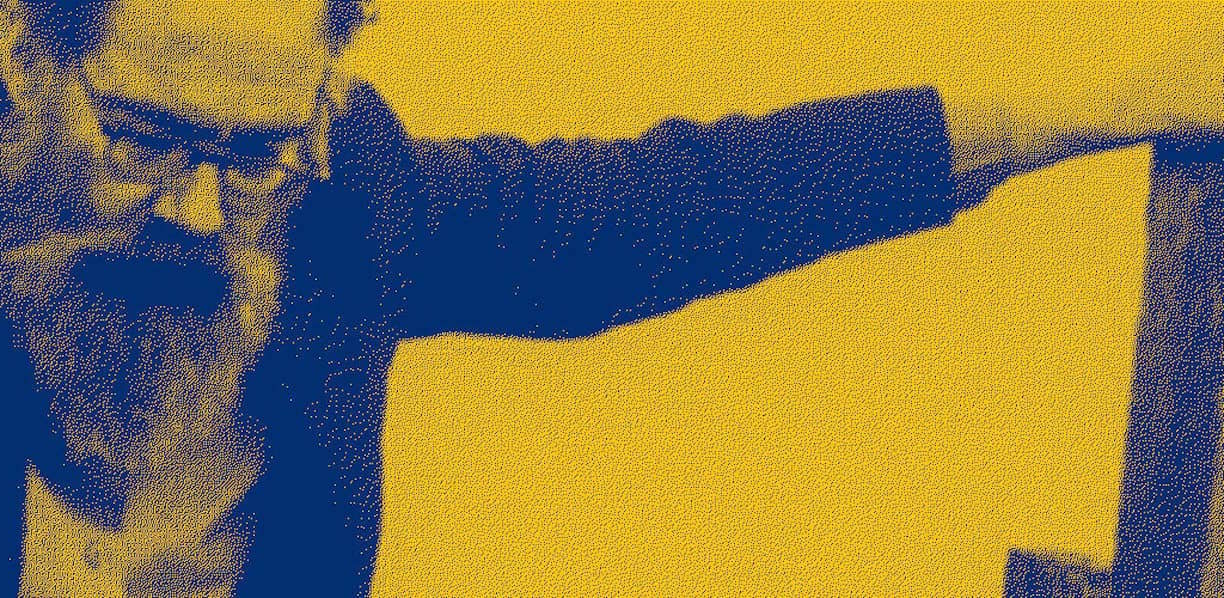 john berryman
dream song 46
Versión y notas de Valeria Malrossa – Esteban Moore
•