[ezcol_1half]   
joseph

brodsky
törnfallet
versión de Oscar Aguilera
Hay una pradera en Suecia
donde yazgo golpeado,
con los ojos manchados de las
entradas y salidas blancas de las nubes.
Y cerca de esa pradera
vaga mi viuda
trenzando una corona
de tréboles para su amado.
La tomé en matrimonio
en una parroquia de granito.
La nieve prestó su blancura,
un pino fue testigo.
Ella nadaba en el lago
ovalado cuyo espejo
de ópalo, enmarcado de helechos,
se sentía felizmente roto.
Y en la noche el testarudo
sol de sus castaños
cabellos brillaba en mi almohada
de un lado a otro.
Ahora en la distancia
escucho su canción.
Canta "Golondrina Azul",
pero yo no la puedo acompañar.
Las sombras de la tarde
hurtan a la pradera
su amplitud y color.
Se pone frío.
Mientras yazgo muriendo
aquí, veo
las estrellas. Aquí está Venus ;
nadie entre nosotros.
 [/ezcol_1half] [ezcol_1half_end]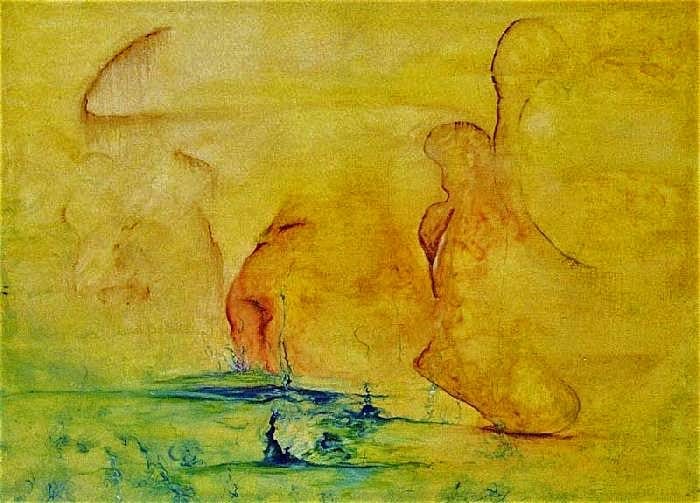 There is a meadow in Sweden
where I lie smitten,
eyes stained with clouds'
white ins and outs.
And about that meadow
roams my widow
plaiting a clover
wreath for her lover.
I took her in marriage
in a granite parish.
The snow lent her whiteness,
a pine was a witness.
She'd swim in the oval
lake whose opal
mirror, framed by bracken,
felt happy, broken.
And at night the stubborn
sun of her auburn
hair shone from my pillow
at post and pillar.
Now in the distance
I hear her descant.
She sings "Blue Swallow,"
but I can't follow.
The evening shadow
robs the meadow
of width and color.
It's getting colder.
As I lie dying
here, I'm eyeing stars.
Here's Venus;
no one between us.
[/ezcol_1half_end]
---