–
–
–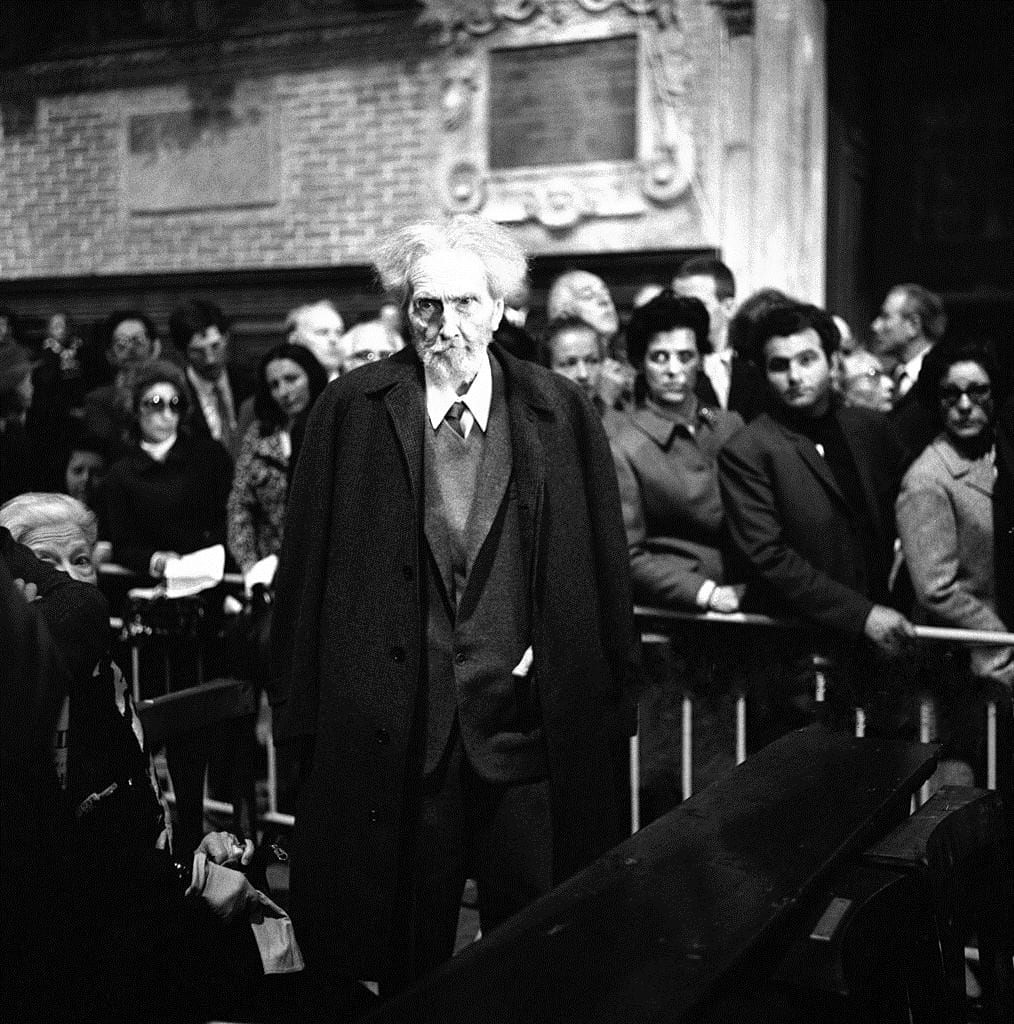 –
–
–
irene garcía villanueva
–
–
–
en la piel de ezra pound
–
traducción de seis poemas de su obra cathay
–
–
–
Facultad de Traducción e Interpretación
Universidad Pompeu Fabra
Olivia de Miguel
Septiembre 2010
–
–
Este trabajo consiste en la traducción de los poemas Song of the Bowmen of Shu, The Beautiful
Toilet, Lament of the Frontier Guard, South-Folk in Cold Country, el epígrafe de Four
Poems of Departure, y Separation on the River Kiang, pertenecientes a la obra Cathay
del poeta americano Ezra Pound. A partir de los poemas, se propone lo que podría llegar a ser la introducción
profesional de una supuesta traducción publicada, introducción que proporciona la información mínimamente
necesaria para adentrar al lector en el contexto contemporáneo de la obra y del poeta.
–
–
–
imagismo
–
–
Tras publicar su primer libro de poemas, A Lume Spento, Ezra Pound recibió una crítica de
su amigo Williams Carlos Williams. Según él, consideraba los poemas demasiado amargos y
debía de tener en cuenta que se exponía a un público despiadado. A lo que Pound respondió:
«Malditos sean sus ojos. Ningún tipo de arte ha crecido nunca considerando los ojos del
público» (Pound, 1908; citado por Simpson, 1975:4). Tras lo cual, se dispuso a enumerar lo
que hasta entonces el público esperaba de los poetas:
–
–
1. La primavera es una estación agradable. Las flores, etc., etc., brotan, florecen etc., etc.
2. Un hombre joven es atractivo. Delicado, con fuerza, alegre, etc. etc.
3. El amor, un cosquilleo placentero. Indefinible etc., etc.
4. Los árboles, las colinas, etc. están organizados de manera variada y en espacios
diversos por una naturaleza previsora.
5. El viento, las nubes, la lluvia, etc. se dejan caer sobre y a través de ellos.
6. Los hombres aman a las mujeres. (Más poético en singular, pero el verbo en inglés
conserva la misma forma).
7. Los hombres luchan en batallas, etc., etc.
8. Los hombres hacen viajes (Simpson, 1975:5).
–
–
El poema Lament of the Frontier Guard se podría dividir en tres partes. La
primera que iría desde el principio hasta towers and towers, la segunda desde Desolate castle
hasta Barbarous kings, y la tercera desde A gracious spring hasta el final. En este poema
vuelve a aparecer sorrow, que esta vez lo traduzco por dolor. Además, he intentado mantener el triple
paralelismo que supone Who brought, Who has brought y su segunda repetición, ya que me
parece que su situación en la mitad del poema juega un papel importante en el que crea desconcierto y nos sitúa
en un contexto bélico claro.
–
–
[ezcol_1half]      
lamento del guardia fronterizo
–
–
Por la puerta norte, el viento sopla cargado de arena,
¡Solitario desde el principio de los tiempos hasta ahora!
Los árboles caen, la hierba amarillea con el otoño.
Escalo torres y torres
para vigilar la tierra bárbara:
Un castillo desolado, el cielo, el vasto desierto.
Ya no queda ni un muro en este pueblo.
Huesos blanqueados con miles de heladas,
Pilas altas, cubiertas con árboles y hierba;
¿quién trajo este infortunio?
¿quién ha traído la violenta ira imperial?
¿quién ha traído al ejército con tambores y con
timbales?
Reyes bárbaros.
Una dulce primavera dio paso a un otoño sediento de sangre,
Una torbellino de guerreros se desplegó por el reino
medio.
Trescientos sesenta mil,
y dolor, dolor como lluvia.
Dolor que se va, y dolor, dolor que regresa,
desolados, desolados campos,
y en ellos ningún niño de la guerra,
ya no hay hombres que ofendan ni defiendan.
Ah, cómo conoceréis el dolor sombrío en la
Puerta Norte,
si ya se ha olvidado el nombre de Rihoku,
y nosotros, los guardias, pasto de los tigres.
–
[/ezcol_1half] [ezcol_1half_end]
lament of the frontier guard
–
–
By the North Gate, the wind blows full of sand,
Lonely from the beginning of time until now!
Trees fall, the grass goes yellow with autumn.
I climb the towers and towers
to watch out the barbarous land:
Desolate castle, the sky, the wide desert.
There is no wall left to this village.
Bones white with a thousand frosts,
High heaps, covered with trees and grass.
Who brought this to pass?
Who has brought the flaming imperial anger?
Who has brought the army with drums and with
                          kettle-drums?
Barbarous kings,
A gracious spring, turned to blood-ravenous autumn,
A turmoil of wars-men, spread over the middle
                          kingdom,
Three hundred and sixty thousand,
And sorrow, sorrow like rain.
Sorrow to go, and sorrow, sorrow returning,
Desolate, desolate fields,
And no children of warfare upon them,
No longer the men for offence and defence.
Ah, how shall yon know the dreary sorrow at the
               North Gate,
With Rihoku's name forgotten,
And we guardsmen fed to the tigers.
–
Rihaku
[/ezcol_1half_end]
–
–
–
–
–
–
---
–
–
–