–
–
I
–
–
The old farmer in overalls hanging from a bam beam. The cows looking sideways.
The old woman's kneeling under his swaying feet in her Sunday black dress and touching
the ground with her forehead like a Mohammedan.
Outside the sky is full of sudsy clouds above an endless plowed field with no other landmarks
in view.
–
–
–
–
El viejo granjero con mono cuelga de una viga del granero. Las vacas miran de lado.
La vieja arrodillada, bajo los pies que se balancean, con el vestido negro de domingo y la
frente tocando el suelo como una musulmana. Fuera, el cielo está lleno de nubes espumosas
sobre un campo arado interminable sin otras señales a la vista.
[ezcol_1half]
–
Charles Simic
–
Once poemas en prosa, I
El mundo no se acaba y otros poemas
Editorial Vaso roto 2013
–
[/ezcol_1half]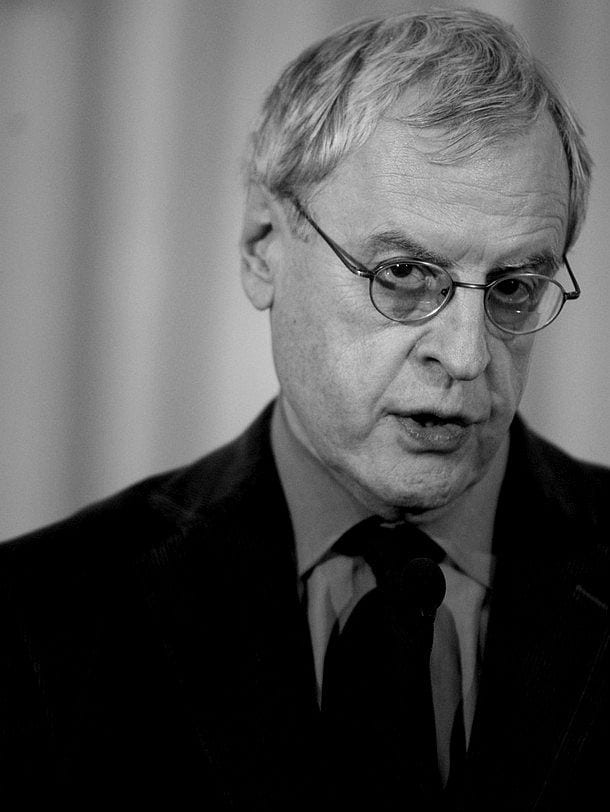 ---