–
[ezcol_1half]          
–
–
–
To the Indians Who Died in Africa
–
–
A man's destination is his own village,
His own fire, and his wife's cooking;
To sit in front of his own door at sunset
And see his grandson, and his neighbour's grandson
Playing in the dust together.
Scarred but secure, he has many memories
Which return at the hour of conversation,
(The warm or the cool hour, according to the climate)
Of foreign men, who fought in foreign places,
Foreign to each other.
A man's destination is not his destiny,
Every country is home to one man
And exile to another. Where a man dies bravely
At one with his destiny, that soil is his.
Let his village remember.
This was not your land, or ours: but a village in the Midlands,
And one in the Five Rivers, may have the same graveyard.
Let those who go home tell the same story of you:
Of action with a common purpose, action
None the less fruitful if neither you nor we
Know, until the judgement after death,
What is the fruit of action.
[/ezcol_1half] [ezcol_1half_end]   
–
–
a los indios que murieron en áfrica
–
–
El destino de un hombre es su aldea,
su propio fuego, y lo que guisa su mujer;
sentarse delante de su puerta al atardecer
y ver a su nieto y al nieto del vecino
jugando en el polvo juntos.
Con cicatrices pero a salvo, tiene muchos recuerdos
que vuelven a la hora de la conversación,
(la hora caliente o la fresa, según el clima)
de extranjeros que lucharon en sitios extranjeros,
extranjeros entre sí.
El destino de un hombre no es su destino,
todo país es patria para un hombre
y exilio para otro. Donde un hombre muere valientemente
en unidad con su destino, ese suelo es suyo.
Que lo recuerde su aldea.
Esa no era vuestra tierra ni la nuestra, pero una aldea en las Midlands
y otra en Five Rivers pueden tener el mismo cementerio.
Que los que vuelven a casa cuenten la misma historia de vosotros:
de acción con un propósito en común, acción
no menos fecunda aunque ni vosotros ni nosotros
sepamos, hasta el juicio tras la muerte,
cuál es el fruto de la acción.
 [/ezcol_1half_end]
[ezcol_1half]    
–
Thomas Stearns Eliot
–
A los indios que murieron en África
Eliot, T. S. «To the Indians Who Died in Africa.»
Collected Poems 1909-1962
–
[/ezcol_1half]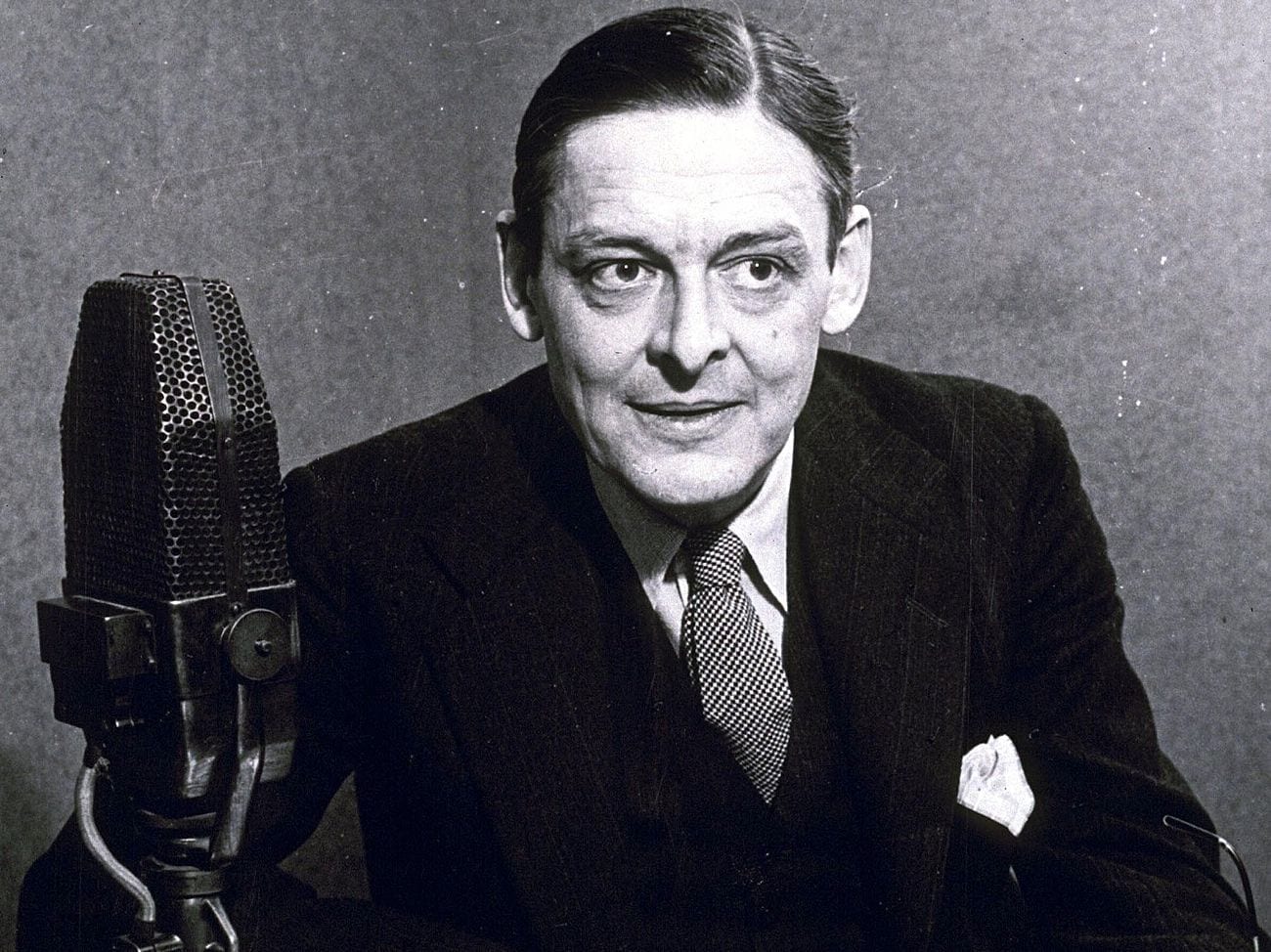 ---