–
–
–
–
[ezcol_1half]
el clima del pensamiento
–
–
El clima del pensamiento pocas veces se ha descrito.
No es el terror de la escarcha caucasiana,
ni ese cavilante calor hindú
para el que un taparrabos y un plato de arroz
alcanza hasta que llega el pestilente monzón.
Pero, sin invierno, la sangre se adelgazaría;
o, sin verano, los hogares arderían demasiado.
En el pensamiento las estaciones coinciden.
–
El pensamiento tiene un mar al cual mirar, sin viajar;
colinas para quebrar el borde de un cielo blando,
que no deben escalarse en busca de un paisaje aún más blando,
pocos pájaros, lo bastante para los gusanos
cuyo destino no es volverse mariposas;
pocas mariposas, lo bastante para las flores
que son el lujo de un huerto henchido;
algunas veces, viento, en las chimeneas del atardecer;
lluvia en el techo del alba, en la mirada adormecida;
rayas de nieve en la cumbre de la colina, alimentando
el tierno arroyo a la entrada del valle
que reverdece el valle y parte los labios;
el sol, simple como un vecino del campo;
la luna, grandiosa, sin nubes que la adornen.
[/ezcol_1half] [ezcol_1half_end]

the climate of thought
–
–
The climate of thought has seldom been described.
It is no terror of Caucasian frost,
Nor yet that brooding Hindu heat
For which a loin-rag and a dish of rice
Suffice until the pestilent monsoon.
But, without winter, blood would run too thin;
Or, without summer, fires would burn too long.
In thought the seasons run concurrently.
–
Thought has a sea to gaze, not voyage, on;
And hills, to rough the edge of the bland sky,
Not to be climbed in search of blander prospect;
Few birds, sufficient for such caterpillars
As are not fated to turn butterflies;
Few butterflies, sufficient for such flowers
As are the luxury of a full orchard;
Wind, sometimes, in the evening chimneys; rain
On the early morning roof, on sleepy sight;
Snow streaked upon the hilltop, feeding
The fond brook at the valley-head
That greens the valley and that parts the lips;
The sun, simple, like a country neighbour;
The moon, grand, not fanciful with clouds.
[/ezcol_1half_end]
–
–
–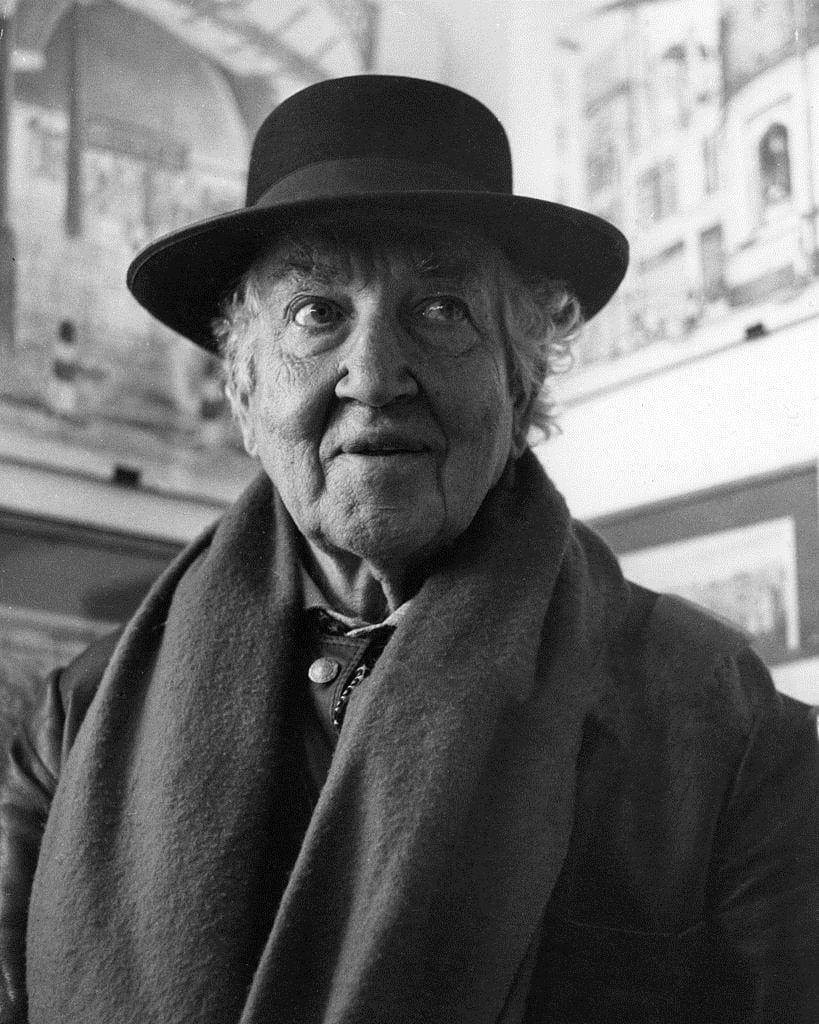 –
–
–
–
— Robert Graves
Poema: El clima del pensamiento (En "Cien Poemas", Lumen, Barcelona, 1981)
–
–
–
–
---
–
–
–
–