charles simic
de ·mi séquito silencioso·
traducción de antonio albors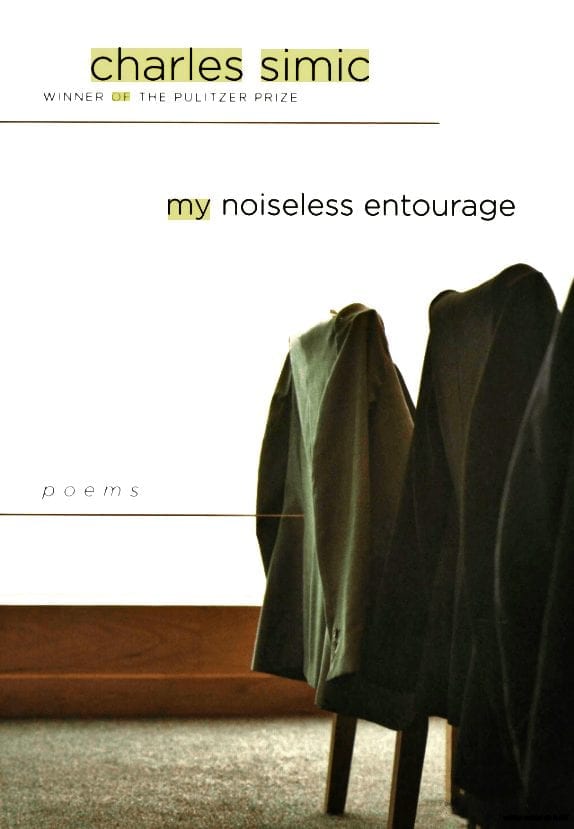 [ezcol_1half]        
ask your astrolger
My stars have been guilty of benign neglect.
They neither procure riches for me
Nor burn my house down.
They've left me dangling halfway
Between good and bad luck.
A predicament I cannot afford to treat casually.
I'm all on edge-1 look over my shoulder.
There goes some deadbeat
Stepping on shadows of pedestrians
As if they were scurrying mice.
I have to go into a church to avoid him.
To our Lord who has withdrawn
Into a corner with his wounds
I say that world out there
Is a riddle even you cant solve.
Afterward, the coast clear, I rush to buy
A newspaper and read my horoscope.
A diet of small disappointments and minor
Contentments is to be my lot for the week,
Unless, of course, the astrologer blew it.
[/ezcol_1half] [ezcol_1half_end]      
pregunta a tu astrólogo
Mis estrellas son culpables de negligencia benigna.
No me procuran riquezas
pero tampoco incendian mi casa.
me han dejado a medio camino
entre la buena y la mala suerte.
Es una situación que no puedo tratar con ligereza.
Estoy nervioso. Miro sobre mi hombro.
Allí va un aprovechado
pisando las sombras de los peatones
como si fueran ratones escurridizos.
Tengo que entrar en una iglesia para evitarle.
A Dios, que se ha retirado
con sus heridas a un rincón,
ahí afuera el mundo es un enigma
que ni siquiera tú puedes resolver.
Después, sin peligro a la vista, corro a comprar
el periódico y leo mi horóscopo:
una ración de disgustos menores y pequeñas
satisfacciones, eso es lo que me toca esta semana,
a no ser, por supuesto, que mi astrólogo lo arruine.
[/ezcol_1half_end]
---