[ezcol_1half]    
wystan hugh auden
traducción de guillermo sheridan
el laberinto
Antropos apteros pasó varios días
silbando en el oscuro laberinto,
confiando alegremente su salida
a su temperamento y a su instinto.
La centésima vez que vio un arbusto
que cien veces pensaba haber pasado,
en la confluencia de cuatro senderos,
reconoció al fin que se había extraviado.
"¿Dónde estoy? a menos de que tenga una
respuesta,
dice la metafísica, una pregunta no puede ser
propuesta,
por lo que asumo
que a este laberinto lo ha planeado alguno.
Si el pensamiento del teólogo es correcto
un plan implica la idea de un arquitecto:
un laberinto creado por Dios sería sin duda
un preciso universo en miniatura.
¿Serían los datos de la percepción,
en ese caso, válida comprobación?
¿Qué del universo que domino me puede decir
cuál es la dirección que debo seguir?
Lo que sugeriría el matemático
sería una línea recta: lo más práctico.
Pero izquierda y derecha en alternancia
es algo, con la historia, más en consonancia.
La estética en contraste cree que todo el arte
intenta el corazón gratificarte:
si rechazo disciplinas como ésta…
¿seguiré el camino, entonces, que mejor me
parezca?
Sólo es verdadero este razonamiento
si se acepta el clásico discernimiento,
cosa que resulta imposible de asegurar
si al introvertido hemos de escuchar
ya que su absoluta presuposición
es que el hombre crea su propia condición:
este meandro no fue creado por la divinidad
y más bien es reflejo de mi culpabilidad.
Su centro, que no puedo hacer presente,
es conocido para mi inconsciente;
no tengo pues por qué desesperar:
en él he estado siempre con sólo así pensar.
El problema es cómo decir no quiero;
los que están quietos se mueven más ligero;
mientras no acepte que estoy perdido
porque yo quiero estarlo, estoy perdido.
Si eso fracasa, quizá yo debería
hacer lo que los educadores harían:
contentarme con la conclusión
ya que, en teoría, no existe solución.
Toda declaración sobre lo que yo siento,
como estoy perdido, es falsa al cien por ciento:
termina mi sabiduría donde había empezado:
cualquier barda es más alta que un humano."
Antropos apteros, vacilante,
confuso ¿hacia atrás? ¿hacia adelante?
mirando hacia arriba deseó ser el ave
a la que estas dudas
debían parecer poco menos que absurdas.
[/ezcol_1half] [ezcol_1half_end]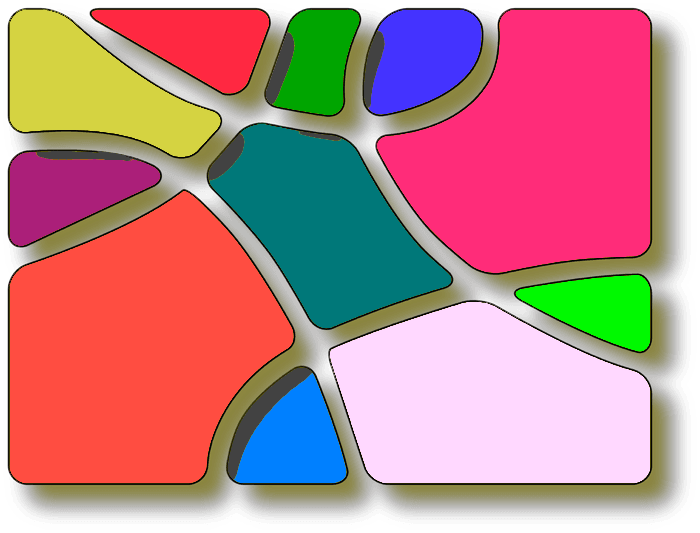 the labyrinth
Anthropos apteros for days
Walked whistling round and round the Maze,
Relying happily upon
His temperment for getting on.
The hundredth time he sighted, though,
A bush he left an hour ago,
He halted where four alleys crossed,
And recognized that he was lost.
"Where am I?" Metaphysics says
No question can be asked unless
It has an answer, so I can
Assume this maze has got a plan.
If theologians are correct,
A Plan implies an Architect:
A God-built maze would be, I'm sure,
The Universe in minature.
Are data from the world of Sense,
In that case, valid evidence?
What in the universe I know
Can give directions how to go?
All Mathematics would suggest
A steady straight line as the best,
But left and right alternately
Is consonant with History.
Aesthetics, though, believes all Art
Intends to gratify the heart:
Rejecting disciplines like these,
Must I, then, go which way I please?
Such reasoning is only true
If we accept the classic view,
Which we have no right to assert,
According to the Introvert.
His absolute pre-supposition
Is – Man creates his own condition:
This maze was not divinely built,
But is secreted by my guilt.
The centre that I cannot find
Is known to my unconscious Mind;
I have no reason to despair
Because I am already there.
My problem is how not to will;
They move most quickly who stand still;
I'm only lost until I see
I'm lost because I want to be.
If this should fail, perhaps I should,
As certain educators would,
Content myself with the conclusion;
In theory there is no solution.
All statements about what I feel,
Like I-am-lost, are quite unreal:
My knowledge ends where it began;
A hedge is taller than a man."
Anthropos apteros, perplexed
To know which turning to take next,
Looked up and wished he were a bird
To whom such doubts must seem absurd.
[/ezcol_1half_end]
---