carol ann

duffy
Diario de Poesía Nº79, 2010
Traducción: Mirta Rosenberg y Lorena Canales
anne

 hathaway
«Dejo, a mi esposa, mi segunda mejor cama…»
(testamento de Shakespeare)
La cama en la que nos amábamos era un mundo en rotación
de bosques, castillos, antorchas, riscos, mares
donde él buceaba perlas. Las palabras de mi amante
eran estrellas fugaces que caían a la tierra como besos
sobre estos labios; mi cuerpo a veces una rima imperfecta
de su cuerpo, como un eco o asonancia; sus caricias
un verbo bailando en el centro de un sustantivo.
Algunas noches, soñaba que él me había escrito, la cama
una página bajo su mano de escritor. Romance
y drama interpretados por el tacto, el gusto y el olfato.
Y en la otra cama, la mejor, nuestros huéspedes dormitaban
babeando prosa. Mi amor vivo y alegre
yace en el ataúd de mi cabeza de viuda
como él yacía conmigo en aquella segunda mejor cama.
anne

hathaway
'I gyve unto my wife mi second best bed…'
(from Shakespeare's will)//
T

he bed we loved in was a spinning world
of forests, castles, torchlights, 
clifftops, seas
where he would dive for pearls. My lover's words
were 
shooting stars which fell to earth as kisses
on these lips; my body now 
a softer rhyme
to his, now echo, assonance; his touch
a verb dancing 
in the centre of a noun.
Some nights, I dreamed he'd written me, the 
bed
a page beneath his writer's hands. Romance
and drama played 
by touch, by scent, by taste.
In the other bed, the best, our guests 
dozed on,
dribbling their prose. My living laughing love –
I hold him in 
the casket of my widow's head
as he held me upon that next best bed.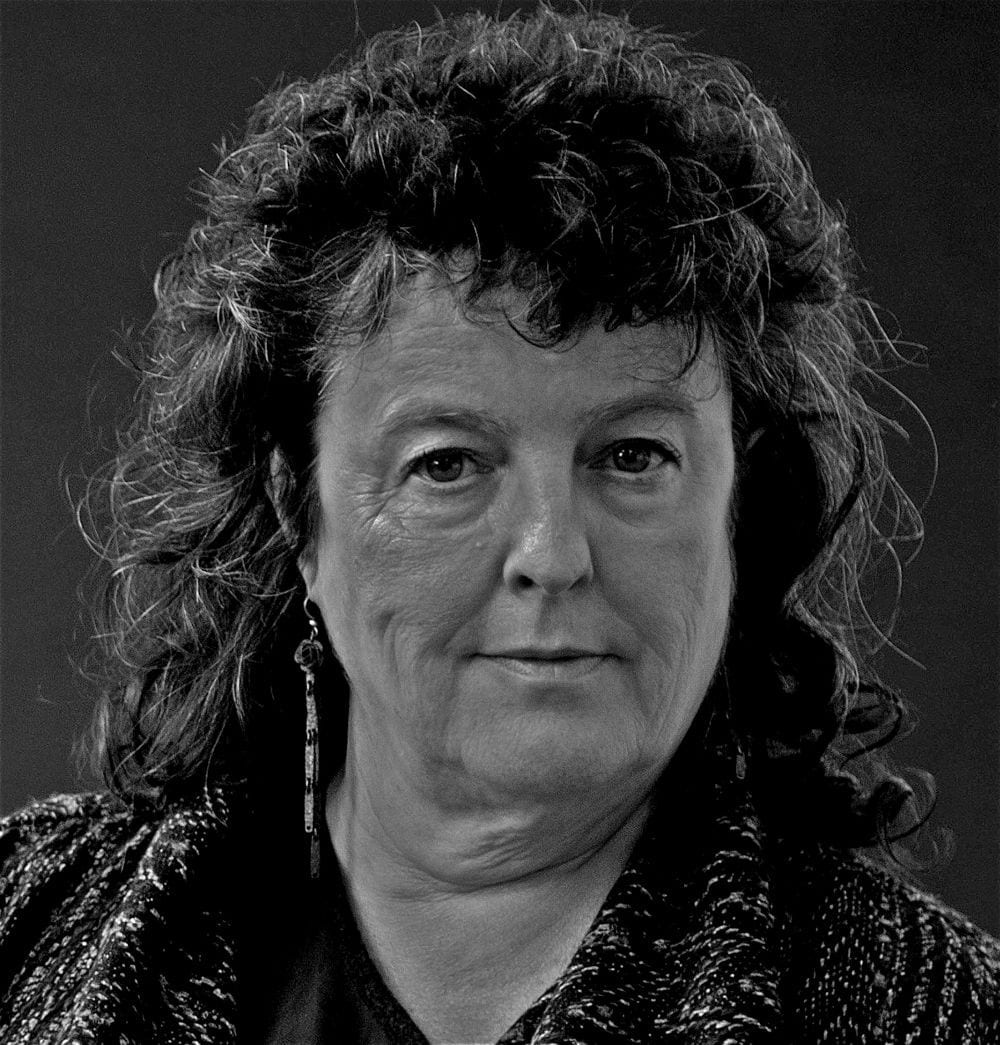 Traducción: Mirta Rosenberg y Lorena Canales
Fuente: Diario de Poesía Nº79, 2010.
---
---