[ezcol_1half]
Saraband
Select your sorrows if you can,
Edit your ironies, even grieve with guile.
Adjust to a world divided
Which demands your candid senses stoop to labyrinthine wiles
What natural alchemy lends
To the scrubby grocery boy with dirty hair
The lustre of Apollo, or Golden Hyacinth's fabled stare.
If you must cross the April park, be brisk:
Avoid the cadence of the evening, eyes from afar
Lest you be held as a security risk
Solicit only the evening star.
Your desperate nerves fuse laughter with disaster
And higgledy piggledy giggle once begun
Crown a host of unassorted sorrows
You never could manage one by one.
The world that jibes your tenderness
Jails your lust.
Bewildered by the paradox of all your musts
Turning from horizon to horizon, noonday to dusk
It may be only you can understand:
On a mild sea afternoon of blue and gold
When the sky is a mild blue of a Chinese bowl
The bones of Hart Crane, sailors and the drugstore man
Beat on the ocean's floor the same saraband.
 [/ezcol_1half] [ezcol_1half_end]
Zarabanda
Si puedes elige tu tristeza,
Edita tus ironías, incluso aflígete con astucia.
Adáptate a un mundo dividido
que exige que tus sinceros sentidos se inclinen a laberínticos engaños
Que la alquimia natural deja usar
Al chico enano del almacén con el pelo grasiento
El encanto de Apolo, o la mirada legendaria de Hyacinth de Oro.
Si tienes que cruzar el parque de abril, sé rápido:
Evita la cadencia del anochecer, las miradas de lejos
Para no ser tenido por un riesgo de seguridad
Pide sólo la estrella de la tarde.
Tus desesperados nervios funden la risa con el desastre
Y una desordenada risita tonta una vez empezada
Corona una multitud de penas sin clasificar
Que nunca podrías manejar una por una.
El mundo que se burla de tu ternura
Encarcela tu lujuria.
Perplejo por la paradoja de todos sus deberes
Das vueltas de horizonte en horizonte, del mediodía al anochecer
Es quizá solamente lo que puedes entender:
En una apacible tarde de mar azul y oro
Cuando el cielo es del azul suave de un tazón chino
Los huesos de Hart Crane, los marineros y el hombre de la farmacia
Tamborilean en el fondo del océano la misma zarabanda.
[/ezcol_1half_end]
Carson McCullers
From The Mortgaged Heart, ed. Margarita G.
Smith.Boston: Houghton Mifflin Company, 1971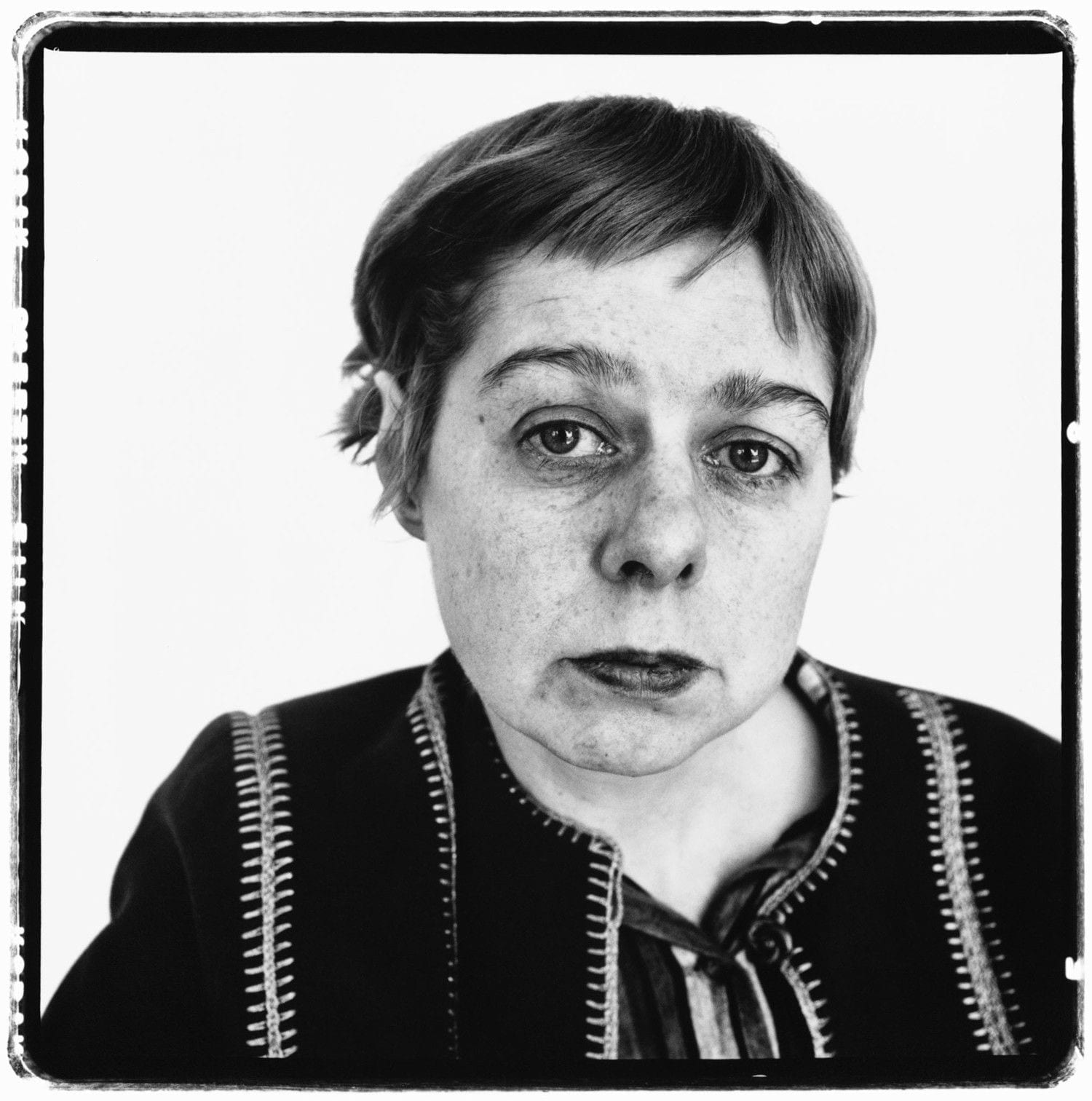 ---