[ezcol_1half]

Siena mi fe'; disfecemi Maremma
Entre los fetos encurtidos y los huesos embotellados
traídos para perfeccionar el catálogo,
encontré al último vástago
de las familias senatoriales de Estrasburgo, Monsieur Verog.
Durante dos horas habló de Galliffet,
de Dowson, del Rhymer's Club,
me contó cómo murió Johnson (Lionel)
al caer de un taburete alto en un pub…
Aunque no mostró huella alguna de alcohol
en la autopsia, hecha en privado
-preservados los tejidos-, el espíritu puro
se elevó hacia Newman a medida en que el whisky acaloraba.
Dowson hallaba a las rameras más baratas que los hoteles;
evadirse para elevarse; imagen imparcialmente imbuida
con raptos por Baco, Terpsícore y la Iglesia.
Así habló el autor de «The Dorian Mood»
Monsieur Verog, apartado de la década,
separado de sus contemporáneos,
olvidado por los jóvenes,
a causa de estos ensueños.
[/ezcol_1half] [ezcol_1half_end]
Siena Mi Fe', disfecemi Maremma

Among the pickled fœtuses and bottled bones,
Engaged in perfecting the catalogue,
I found the last scion of the
Senatorial families of Strasbourg, Monsieur Verog.
For two hours he talked of Gallifet;
Of Dowson; of the Rhymers' Club;
Told me how Johnson (Lionel) died
By falling from a high stool in a pub …
But showed no trace of alcohol
At the autopsy, privately performed —
Tissue preserved — the pure mind
Arose toward Newman as the whiskey warmed.
Dowson found harlots cheaper than hotels;
Headlam for uplift; Image impartially imbued
With raptures for Bacchus, Terpsichore and the Church.
So spoke the author of «The Dorian Mood»,
M. Verog, out of step with the decade,
Detached from his contemporaries,
Neglected by the young,
Because of these reveries.
[/ezcol_1half_end]
de Hugh Selwyn Mauberly, 1920
Ezra Pound
versión de Gerardo Gambolini
en Argentarium, Antología de los poemas cortos de Ezra Loomis Pound, traducidos por autores argentinos
Ediciones en Danza
Buenos Aires
2009
el título proviene de
la brevísima autobiografía que Pía Tolomei expone en el canto V de Purgatorio,
en la Divina Comedia, de Dante Alighieri:
«Siena me hizo, me deshizo Maremma» (N. de R.)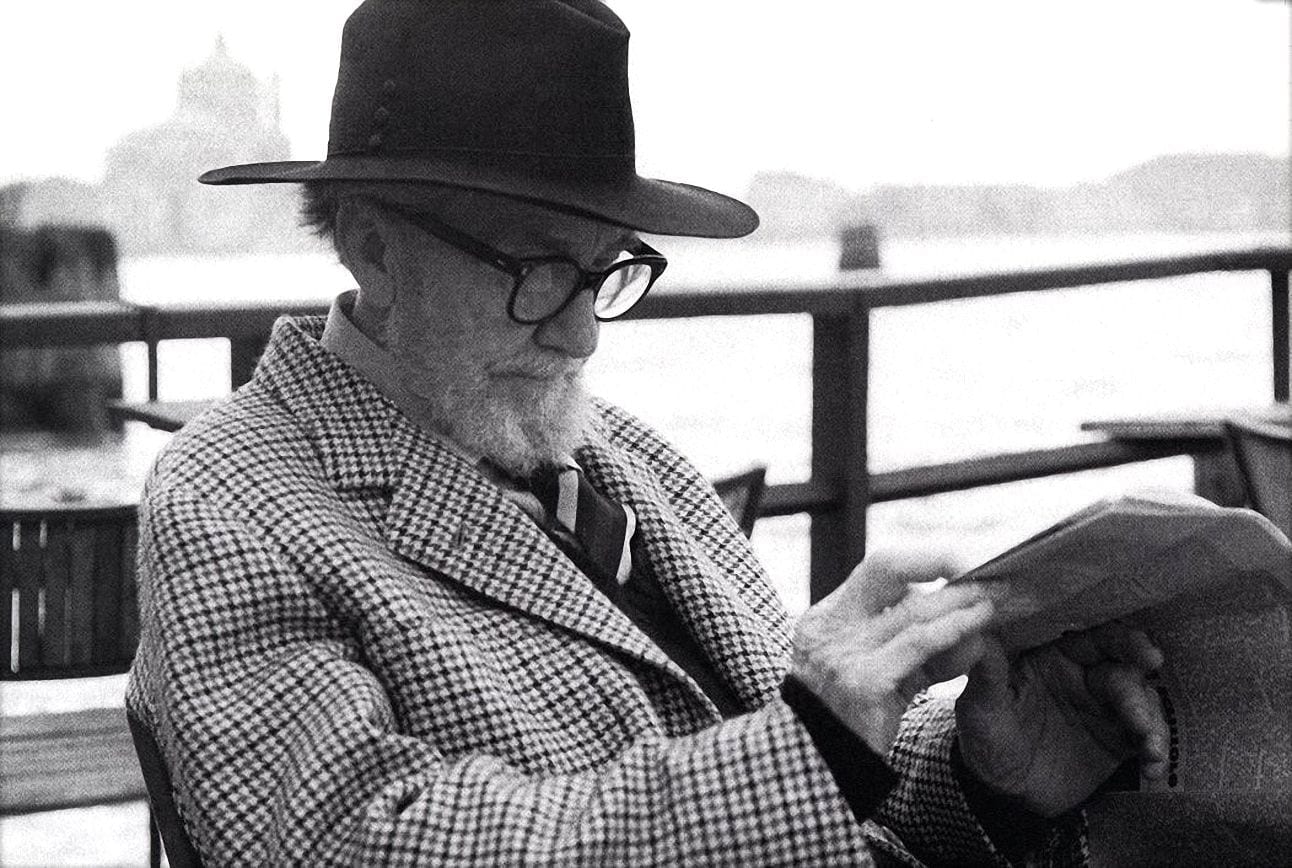 ---