El ALBOROTO DE LOS PÁJAROS fue el último de sus títulos que John Ashbery (1927-2017) vio publicado en vida. A sus casi noventa años, después de haber escrito otros veintisiete volúmenes de poesía, una novela, tres obras de teatro y varias antologías de ensayos y traducciones del francés, y de haber recibido todos los premios y honores literarios del mundo anglosajón, desde la Medalla Robert Frost hasta el National Book Critics Award for Poetry, pasando por el Pulitzer, el anciano poeta compuso una elegía involuntaria que sintetiza de algún modo su quimérica aspiración a reflejar en la página, en el poema, la experiencia vital sin filtros, tal como la mente la percibe, la entiende o simplemente la experimenta.
  El poeta dedicó su vida entera a profundizar en la elaboración de «la experiencia de la experiencia», a soñar y olvidar para más adelante recordar y dejar constancia de lo percibido, o de lo meramente intuido.
  Este libro puede leerse como un análisis sobre nuestra pobre percepción del paso del tiempo, una meditación sobre la fugacidad y la incapacidad para apreciar plenamente el momento presente que ya ha dejado de serlo.
  Lo mejor que puede hacer el lector, lejos de buscar explicaciones o conclusiones, es zambullirse en El alboroto de los pájaros sin ideas preconcebidas y dejar que las palabras le permitan experimentar el triunfo sensorial de la poética del fracaso de John Ashbery, reencontrándose entre ellas con el poeta plenamente vivo.  
El alboroto de los pájaros
| | |
| --- | --- |
| Autor | John Ashbery |
| Colección | Visor de Poesía |
| Fecha de edición | 2018 |
| Bilingüe | Sí |
| Nº páginas | 206 páginas |
| Medidas | 19,80 x 12,50 x 0.5 cm. |
| Acabado | Tapa blanda |
| ISBN | 978-84-9895-332-9 |
Colección Visor de Poesía Nº 1032
EL ALBOROTO DE LOS PÁJAROS
Estamos atravesando el siglo diecisiete.
La última parte está bien, es mucho más moderna
que la primera parte. Ahora tenemos la comedia de la Restauración.
Webster y Shakespeare y Corneille estaban bien
para su época pero no eran lo bastante modernos, aunque suponían
un avance respecto del siglo dieciséis
de Enrique VIII, Lassus y Petrus Christus, que, paradójicamente,
parecen más modernos que sus inmediatos sucesores,
Tyndale, Moroni y Luca Marenzio entre ellos.
A menudo es cuestión de parecer más que de ser moderno.
Parecer es casi tan bueno como ser, en ocasiones,
y de vez en cuando igual de bueno. Que alguna vez sea mejor
es un asunto que más vale dejar a los filósofos
y a otros así, que saben cosas
de un modo que no está al alcance de otros, aunque esas cosas
son a menudo casi las mismas que las que sabemos.
Sabemos, por ejemplo, cómo Carissimi influyó en Charpentier,
propuestas medidas con un giro al final
que remonta las cosas al comienzo, solo que un poco
más arriba. El giro es italiano,
importado a la corte de Francia y al principio denostado,
luego aceptado sin reconocer de dónde
procedía, como suelen hacer los franceses.
Quizás algunos lo reconozcan
de esta nueva guisa, que puede dejarse
para otro siglo, cuando los historiadores
aseguren que todo ocurrió con normalidad, como resultado de la historia.
(El barroco tiende a salirnos al paso
cuando creíamos que había quedado arrumbado.
El clásico lo ignora, o no le importa mucho.
tiene otras cosas en la cabeza, de mayor importancia,
al parecer.) Aun así, hacemos bien en crecer con él,
esperando con impaciente ilusión el modernismo, cuando
todo se resolverá para mejor, de algún modo.
Hasta entonces más vale complacer nuestros gustos
en aquello que les corresponda: este zapato,
ese tirante, llegarán a parecer útiles algún día
cuando la atenta presencia del modernismo esté instalada
por doquier, como los restos de un proyecto de obras.
Está bien ser moderno si lo puedes soportar.
Es como quedarse bajo la lluvia, y llegar
a entender que siempre fue esa tu condición: moderno,
húmedo, abandonado, aunque con esa intuición especial
que te permite comprender que no estabas destinado a ser
algún otro, para quien los artífices del modernismo
superen el análisis mientras se marchitan
y desvanecen bajo el fulgor del presente.
COMMOTION OF THE BIRDS
We're moving right along through the seventeenth century.
The latter part is fine, much more modern
than the earlier part. Now we have Restoration Comedy.
Webster and Shakespeare and Corneille were fine
for their time but not modern enough,
though an improvement over the sixteenth century
of Henry VIII, Lassus and Petrus Christus, who, paradoxically,
seem more modern than their immediate successors,
Tyndale, Moroni, and Luca Marenzio among them.
Often it's a question of seeming rather than being modern.
Seeming is almost as good as being, sometimes,
and occasionally just as good. Whether it can ever be better
is a question best left to philosophers
and others of their ilk, who know things
in a way others cannot, even though the things
are often almost the same as the things we know.
We know, for instance, how Carissimi influenced Charpentier,
measured propositions with a loop at the end of them
that brings things back to the beginning, only a little
higher up. The loop is Italian,
imported to the court of France and first despised,
then accepted without any acknowledgment of where
it came from, as the French are wont to do.
It may be that some recognize it
in its new guise—that can be put off
till another century, when historians
will claim it all happened normally, as a result of history.
(The baroque has a way of tumbling out at us
when we thought it had been safely stowed away.
The classical ignores it, or doesn't mind too much.
It has other things on its mind, of lesser import,
it turns out.) Still, we are right to grow with it,
looking forward impatiently to modernism, when
everything will work out for the better, somehow.
Until then it's better to indulge our tastes
in whatever feels right for them: this shoe,
that strap, will come to seem useful one day
when modernism's thoughtful presence is installed
all around, like the remnants of a construction project.
It's good to be modern if you can stand it.
It's like being left out in the rain, and coming
to understand that you were always this way: modern,
wet, abandoned, though with that special intuition
that makes you realize you weren't meant to be somebody
else, for whom the maker of modernism will stand inspection
even as they wither and fade in today's glare.
El poema y su traducción proceden de la página de Zendalibros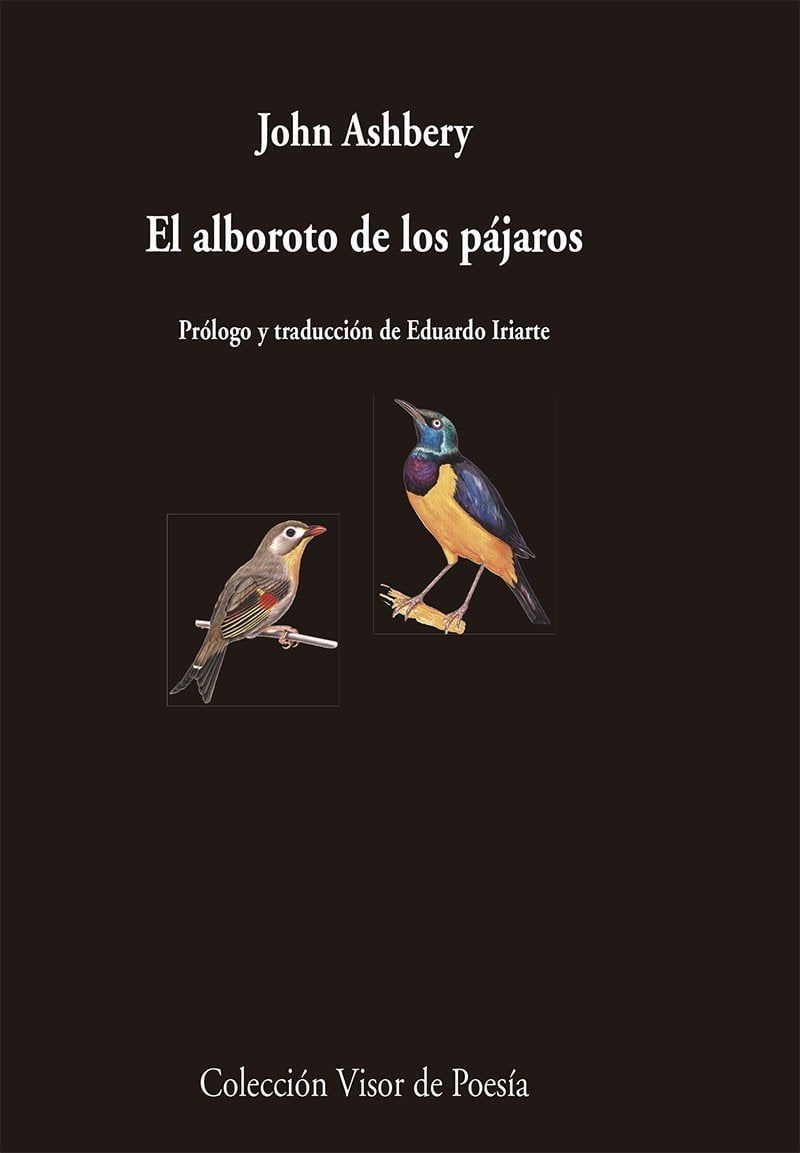 •