mi consorte 
He aquí esta enorme mujer, (Oh Dios es hermosa) esta enorme mujer
que, aun siendo todas las mujeres, tiene un carácter muy particular; esta enorme mujer
que a veces viene a verme de madrugada
¡y me saca de mi piel!
Damos vueltas por el cielo, a kilómetros de los pinos y no hay espacio entre nosotros, pero no somos Uno
ni nada de eso.
Somos dos personas enormes, dos cuerpos inmensos de ternura y deleite, con todos los placeres sentidos y
magnificados de acuerdo con nuestro tamaño.
Cuando esto ocurre
por lo general estoy dispuesto a perdonar a todos los que no me quieren suficiente incluso a ti, Sahara, sobre todo a ti.
my consort 
There is this huge woman,
(O G-d she's beautiful)
this huge woman
who, even though she is all women,
has a very specific character;
this huge woman
who sometimes comes to me
very early in the morning
and plucks me out of my skin!
We 'roll around heaven'
several miles above the pine trees
and there's no space between us,
but we're not One
or anything like that.
We're two huge people,
two immense bodies
of tenderness and delight,
with all the pleasures felt and magnified
to match our size.
Whenever this happens
I am usually ready to forgive everyone
who doesn't love me enough
including you, Sahara,
especially you.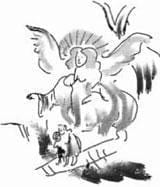 Leonard Cohen
 Libro del anhelo
Título original: Book of Longing
Leonard Cohen, 2006
Traducción: Alberto Manzano,
con la colaboración de Ivan Giesen, Birgit Reinke y Leonard Cohen
Ilustraciones: Leonard Cohen
LEONARD COHEN
PENGUIN BOOKS
BOOK OF LONGING
Leonard Cohen, 2006
Drawings and decorations Leonard Cohen, 2006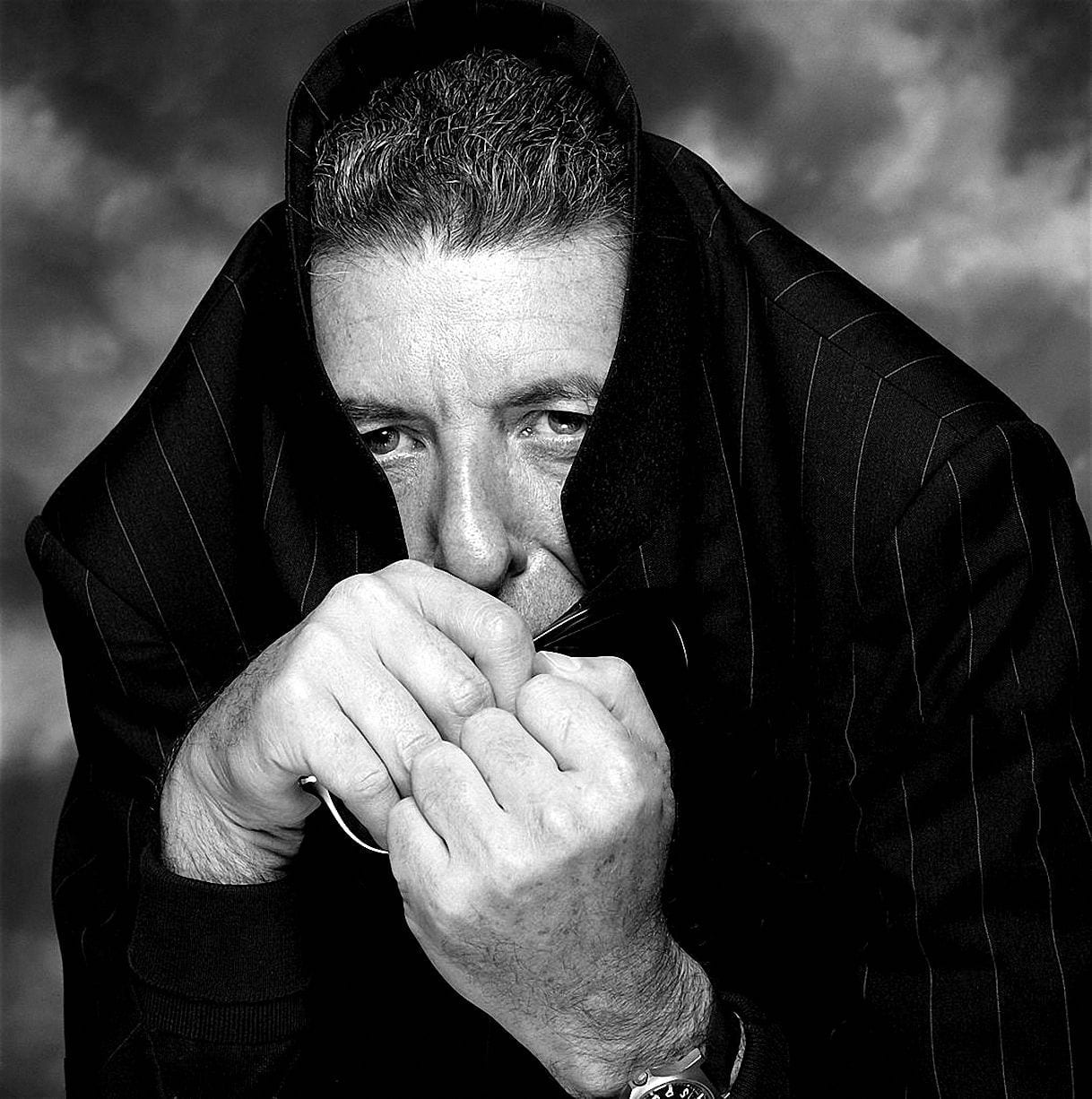 ---