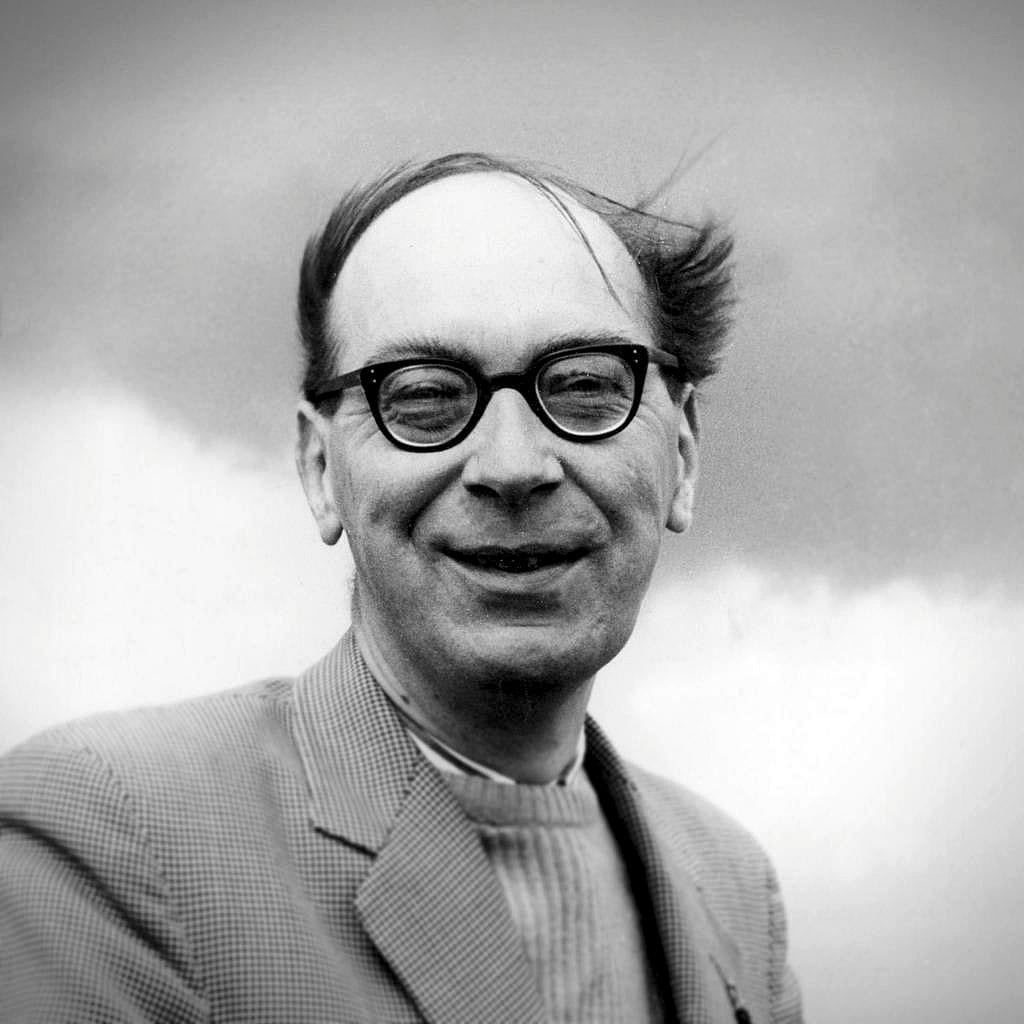 [ezcol_1half]    
–
–
–
–
en la hierba
–
–
La mirada apenas los distingue
de la fresca sombra que los cobija,
hasta que el viento alborota la cola y la melena;
entonces uno pasta, da unos pasos
–el otro parece observarlo–
y se detiene de nuevo en su anonimato.
–
Sin embargo, hace quince años
quizá dos docenas de carreras bastaron
para que entraran en la leyenda: lentas tardes
de copas, apuestas y hándicaps,
en las que sus nombres quedaron grabados
en desvaídos junios clásicos.
–
Colores en la salida: recortados contra el cielo
números y parasoles: fuera
escuadrones de coches vacíos y el calor,
y desperdicios en la hierba: el grito prolongado
que queda flotando hasta que remite y se imprime
en las columnas de última hora de los periódicos.
–
¿Quizá los recuerdos rondan sus oídos como moscas?
Sacuden la cabeza. El crepúsculo llena las sombras.
Verano tras verano todo se fue alejando,
los cajones de salida, el gentío y los gritos:
todo menos esos apacibles prados.
Sus nombres sobreviven en los almanaques; pero ellos
–
han olvidado sus nombres, y descansan,
o emprenden un galope que debe de ser de alegría,
y ya no los siguen los prismáticos
ni los vaticinios de un cronómetro impertinente:
solo el mozo, y el hijo del mozo,
con las bridas cuando llega la noche.
 [/ezcol_1half] [ezcol_1half_end]  
–
–
–
–
at grass
–
–
The eye can hardly pick them out
From the cold shade they shelter in,
Till wind distresses tail and mane;
Then one crops grass, and moves about
– The other seeming to look on –
And stands anonymous again.
–
Yet fifteen years ago, perhaps
Two dozen distances sufficed
To fable them: faint afternoons
Of Cups and Stakes and Handicaps,
Whereby their names were artificed
To inlay faded, classic Junes –
–
Silks at the start: against the sky
Numbers and parasols: outside,
Squadrons of empty cars, and heat,
And littered grass: then the long cry
Hanging unhushed till it subside
To stop-press columns on the street.
–
Do memories plague their ears like flies?
They shake their heads. Dusk brims the shadows.
Summer by summer all stole away,
The starting-gates, the crowds and cries –
All but the unmolesting meadows.
Almanacked, their names live; they
–
Have slipped their names, and stand at ease,
Or gallop for what must be joy,
And not a fieldglass sees them home,
Or curious stop-watch prophesies:
Only the groom, and the groom's boy,
With bridles in the evening come.
[/ezcol_1half_end]
–
Philip Larkin
–
En la hierba
Poesía Reunida
Engaños
The Complete Poems, Archie Burnett, ed.
Nueva York, Farrar, Strauss and Giroux, 2012
Versiones de Damián Alou y Marcelo Cohen
Lumen
–
---