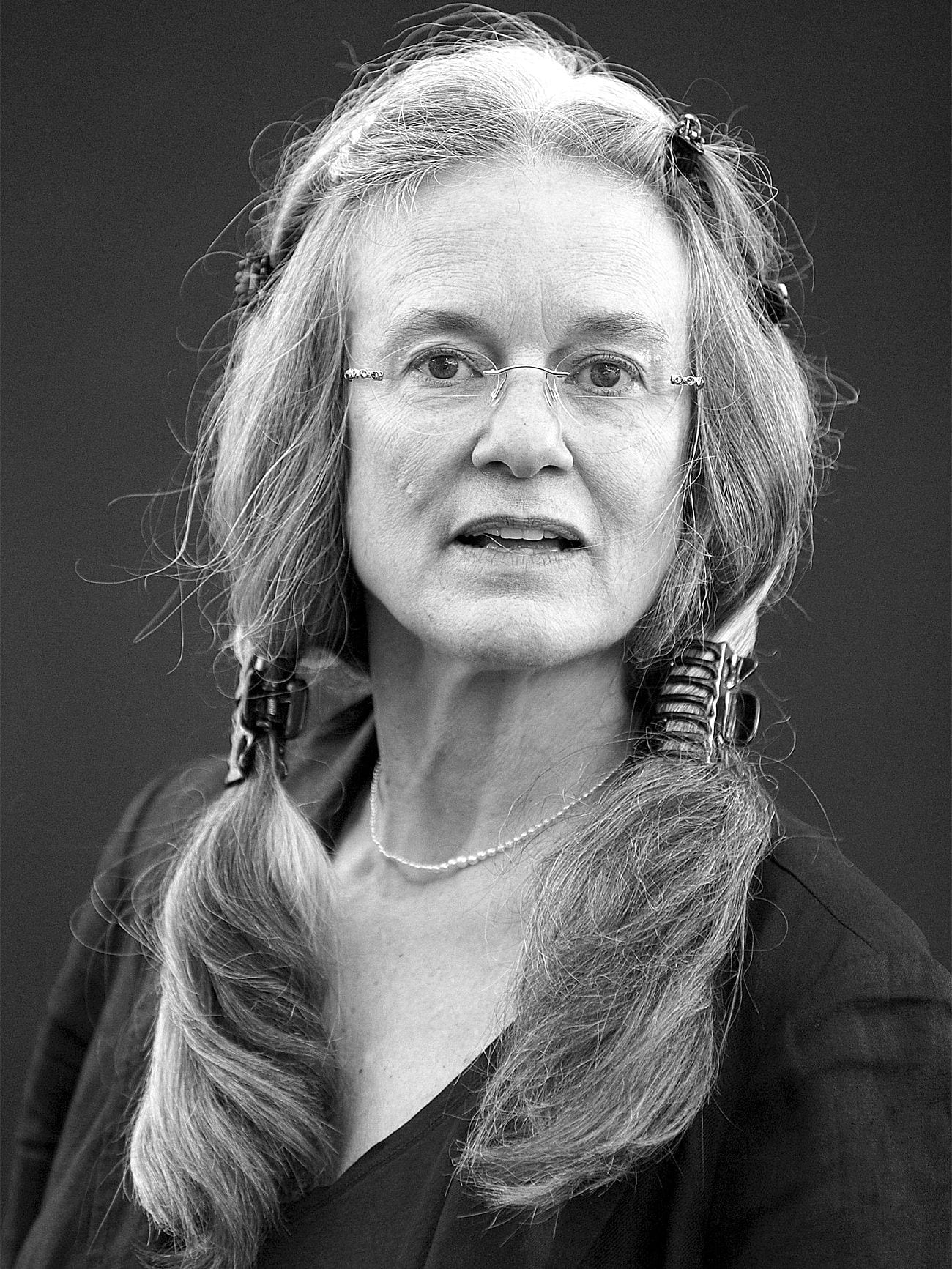 –
Sharon
Olds
–
poemas de: Satanás dice (Satan Says, 1980)
–
traducción de: Juan Carlos Galeano (julio de 2000)
–
Barometer
–
Being a woman whose elder sister
abandoned a child —dropped her mid-journey,
left her like a husband— I am not like other mothers.
–
At night, I go into my daughter's room,
and listen to the cool, creaking cistern
of her breath; I go into my son's, the cricket
still safe in his throat, his chest;
–
I wish I could stand over my own bed
and listen to my breathing, to know what weather's coming.
–
–
–
barómetro
–
Por ser la hermana menor de una mujer
que abandonó a su hija —dejándola a mitad de camino,
como se tira un marido— no soy como las otras madres.
–
Por las noches, voy al cuarto de mi hija,
y escucho el sonido en la cisterna
de su respiración; voy al cuarto de mi hijo, el grillo
todavía vivo en su garganta, en su pecho;
–
Quisiera poder inclinarme sobre mi propia cama
y escuchar mi respiración, para saber el clima
que viene.
–
–
© Fondo Editorial Pequeña Venecia
–
---