raymond carver
ultramar
todos nosotros
the collected poems
raymond carver, 1996
traducción: jaime priede
… pálido
Desde el exilio, añoraban el camino de vuelta a casa, los ojos
fijos en ultramar, el centelleo de la primera estrella
reflejada en las oscuras olas entrantes…
derek mahon
antártida
[ezcol_1half]    
el correo
Sobre el escritorio, una postal de mi hijo
desde el sur de Francia. El Midi,
lo llama él. Cielos azules. Casas hermosas
con montones de begonias. Sin embargo,
está en la ruina, necesita dinero enseguida.
Junto a su postal, la carta
de mi hija en la que me dice que su compañero,
el colgado de la anfeta, está desarmando
una moto en el cuarto de estar.
Sobreviven a base de gachas de avena,
ella y los niños. Por el amor de Dios,
debería dejarse ayudar.
Y está la carta de mi madre,
enferma y perdiendo el juicio.
Me dice que no se quedará allí
mucho tiempo. ¿No le podría ayudar
en este último traslado? ¿No podría pagarle
una casa propia?
Salgo. Pienso dar un paseo
hasta el cementerio en busca de consuelo.
Pero el cielo está revuelto.
Las nubes, enormes e hinchadas de oscuridad,
a punto de estallar.
Entonces se acerca el cartero
por el camino de entrada. Su cara
es de reptil, brillante y contraída.
Echo la mano hacia atrás, como para pegarle.
Es el correo.  [/ezcol_1half] [ezcol_1half_end]    
the mail
On my desk, a picture postcard from my son
in southern France. The Midi,
he calls it. Blue skies. Beautiful houses
loaded with begonias. Nevertheless
he's going under, needs money fast.
Next to his card, a letter
from my daughter telling me her old man,
the speed-freak, is tearing down
a motorcycle in the living room.
They're existing on oatmeal,
she and her children. For God's sake,
she could use some help.
And there's the letter from my mother
who is sick and losing her mind.
She tells me she won't be here
much longer. Won't I help her make
this one last move? Can't I pay
for her to have a home of her own?
I go outside. Thinking to walk
to the graveyard for some comfort.
But the sky is in turmoil.
The clouds, huge and swollen with darkness,
about to spew open
It's then the postman turns into
the drive. His face
is a reptile's, glistening and working.
His hand goes back — as if to strike!
It's the mail. [/ezcol_1half_end]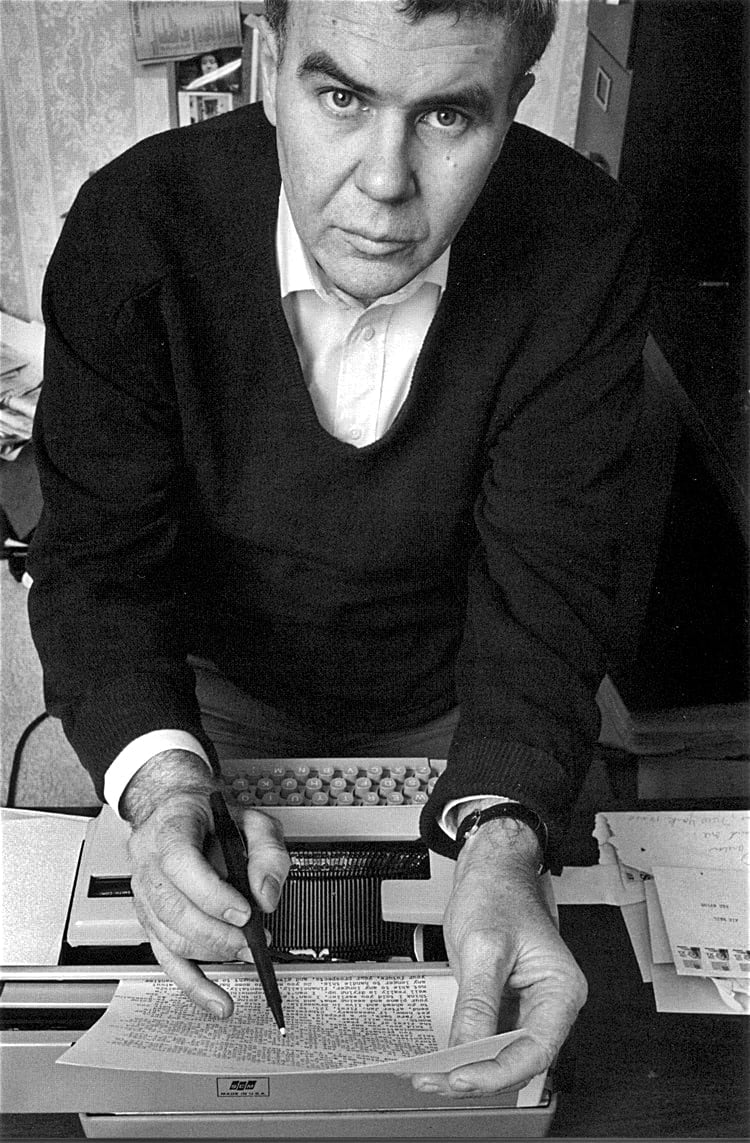 •