–
[ezcol_1half]      
–
–
–
doblemente tímidos
–
Con su bufanda a lo Bardot
y zapatos planos de ante para el paseo.
Se vino conmigo una tarde
A tomar el aire y charlar amistosamente.
Cruzamos el río tranquilo
Y cogimos el paseo de la orilla.
–
El tráfico retenía su aliento;
El cielo, un tenso diafragma:
El ocaso colgado como un telón de fondo
Que se agitaba, donde nadaba un cisne.
Trémulo como halcón
Suspendido en su calma.
–
Un vacío de necesidad
Colapsaba cada corazón cazador
Pero trémulamente nos mantuvimos
Aparte, como halcón y presa.
Conservamos el decoro clásico.
Desplegamos nuestra charla con pericia.
–
Nuestros juvenilia
Nos habían enseñado a ambos a esperar,
A no exteriorizar el sentimiento
Y lamentarlo demasiado tarde—
Los amores tipo hongo ya
Habían brotado y estallado en odio.
–
Por ello, cautelosos y excitados
Como un zorzal enfilado por un halcón,
Temblábamos en el crepúsculo de marzo
Con nerviosa charla infantil:
Las quietas aguas corrían profundas
A lo largo del paseo de la orilla.
  [/ezcol_1half] [ezcol_1half_end] 
–
twice shy
–
Her scarf a la Bardot,
In suede flats for the walk.
She came with me one evening
For air and friendly talk
We crossed the quiet river.
–
Took the embankment walk.
Traffic holding its breath.
Sky a tense diaphragm:
Dusk hung like a backcloth
That shook where a swan swam,
Tremulous as a hawk
Hanging deadly, calm.
–
A vacuum of need
Collapsed each hunting heart
But tremulously we held
As hawk and prey apart,
Presented classic decorum,
Deployed our talk with art.
–
Our juvenilia
Had taught us both to wait,
Hot to publish feeling
And regret it all too lute
Mushroom loves already
Had puffed and burst in hate.
–
So, chary and excited
As a thrush linked on a hawk,
We thrilled to the March twilight
With nervous childish talk:
Still waters running deep
Along the embankment walk.
[/ezcol_1half_end]
–
–
–
–
–
–
–
–
Seamus Heaney
Death of a Naturalist, 1966, 1991
Muerte de un Naturalista
Traducción: Margarita Ardanaz, 1996
Edición bilingüe
Ediciones Hiperión
Madrid
Original: Death of a Naturalist
–
–
–
–
–
–
–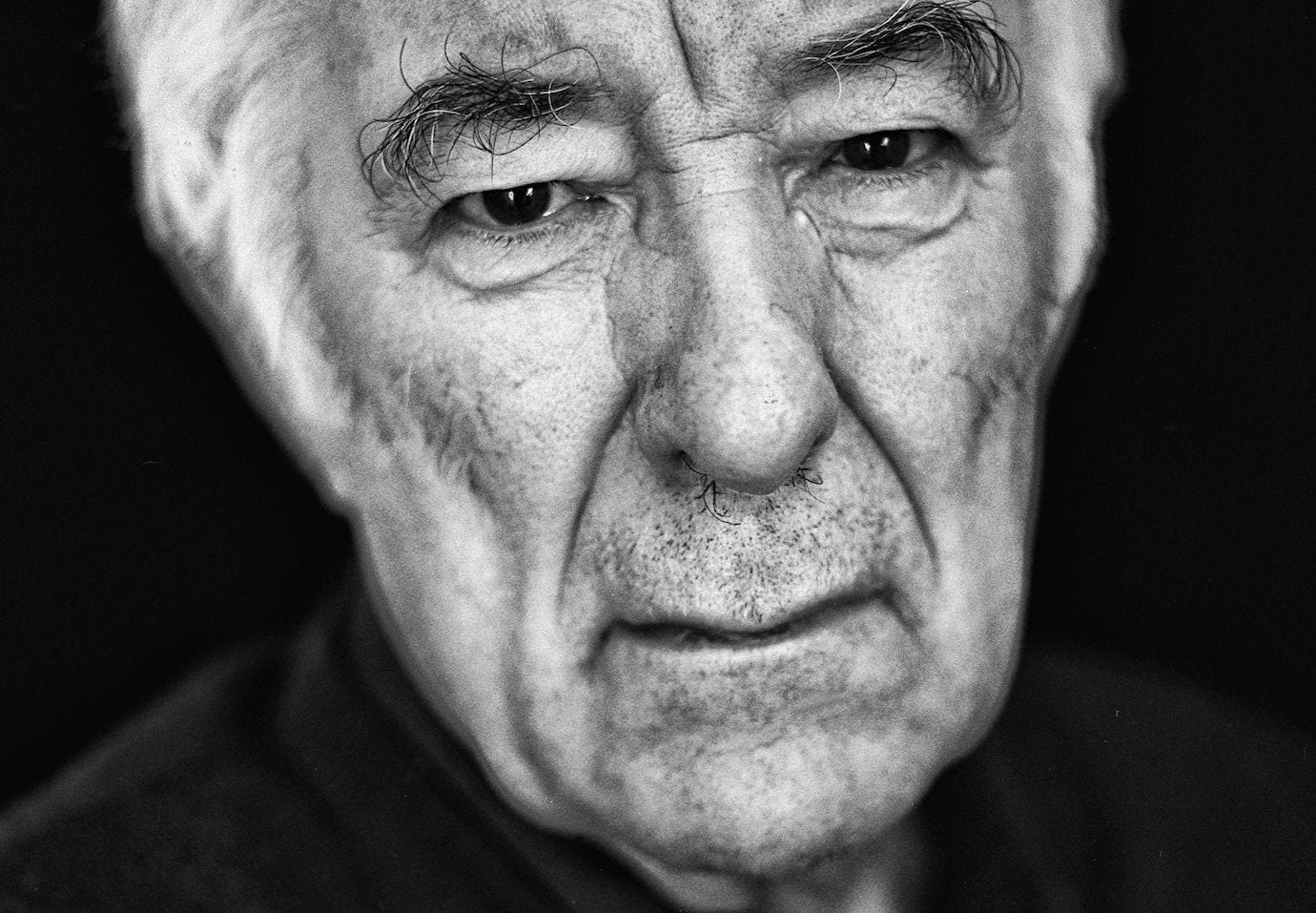 –
---