–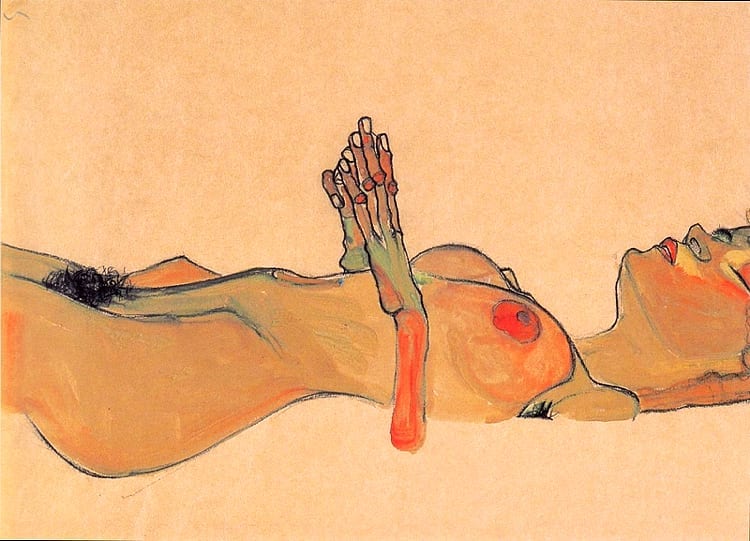 –
[ezcol_4fifth] 
La arena o la tierra fina la están sepultando a intervalos secos y calientes, a pausas entre su ser y su nada: a su ser le encantaba tomar el sol en la playa, pero su nada prefiere agilizar el trámite y dejarse engullir por esa arena general, sin dimensiones, donde se disolverá la carne fría de la muchacha muerta.
Tiene todavía las manos fuera, largas y levantadas, fervorosas y despintadas de uñas, y tal vez todavía va ajustando los dedos uno a uno, yema a yema, dejando en cada mano las huellas dactilares de la otra.
Con su ser detenido está hermosa como una piedra, finita e ilimitada, difunta: apenas una línea la mantiene todavía a este lado, la contiene -con intervalos- en la materia de carne y de piel, con un interior de huesos blancos y con un exterior abigarrado de verde liquen y de rojo pezón.
Las causas dulces de su persona se desprenden como el perfume, que es la muerte de las flores; se van soltando de su cosa humana, de su tribu social, de su cuerpo goloso de colores histéricos, y sólo va quedando la oscura línea del alma que el viento oscuro de la noche disolverá y la nada irá devorando el ser, enterrando en la arena las nalgas y el cuello, la cabeza y los muslos, irá comiéndose las hermosas moléculas del rostro y las puntiagudas crestas ilíacas y los delicados átomos del pubis para terminar derribando las manos que ahora están de pie como árboles devotos, como ajustándose los guantes largos.
 [/ezcol_4fifth] [ezcol_1fifth_end][/ezcol_1fifth_end]
–
Narciso de Alfonso
Merodeos: el desnudo femenino en la pintura
---
Egon Schiele, Totes Mädchen -Dead girl; Muchacha muerta-
1910. Current localization: Earl and Countess of Harewood and Trustees of Harewood House Trust
Watercolor; 30,5x44cm.