yusef komunyakaa
de el último bohemio de la avenida A
1947
un poema
traducción al español de juan josé vélez otero
Nº 2 septiembre 2016 POÉTICAS
Revista de Estudios Literarios
[ezcol_1half]
from the last bohemian of avenue A
To give the soil back to itself
Joe Top & I harvested horseshit,
following an invisible merry-go-round
in Central Park. We'd lug it
back here to Alphabet City,
wrap the dung & flower seeds
with cheese cloth, & then toss
the balls into bare lots of houses
torched to ashes by landlords.
We let the sunlight & rain
begin their hard bidding
till the gobs split open,
& the wormy pale tendrils
took hold in the wet dirt—
nasturtium, yarrow, birdsfoot,
cosmos, zinnia, & the whole thing
rose to push out the blight.
The needles & vials disappeared,
& this place grew into a droning
of bees & birds lost in mulberry
before foraying down south.
But us poor damn artists,
wherever we dare to go,
speculators are two steps
behind & ahead, with laws,
ordinances, statutes, ways
& means, & a monkey-wrench
gang to rough-up dreamers
poised among broken clocks.
Speaking of change,
well, I never hear cocks
anymore on my avenue.
At four or five in the morning
sound travels as if on water—
roosters from over on C
& D, cocky as Springtime
miniature trumpets blowing
for the all-night conjurers
trying to standoff ghosts
of newspaper hawkers
from bygone days. Now,
everything's the next corner
or dust on the fortuneteller's
eyelids. But I haven't forgotten
brazen crowing from coops
hidden among pepper pots,
statues, & birds of paradise.
Those feathered warriors
bragged as if on the edge
of empire & outpost: a cure
for homesickness, fresh eggs
for breakfast, & a little shade
beneath a stunted flame tree.
I heard of a basement citadel
where on Fridays gamblers
fleeced dishwashers, janitors,
dog walkers, & short-order cooks.
But Loisaida grew into a refuge
budding towards many rumors
of crepe myrtle in whipped air,
& there's always someone
driven to make a killing
among green shadows
this side of the Bowery
as sweat & blood sought
the hue of old sunken gold.
[/ezcol_1half] [ezcol_1half_end]
de: el último bohemio de la avenida A
Para devolverle lo suyo a la tierra
Joe Top y yo recogíamos mierda de caballo
siguiendo un carrusel invisible
en Central Park. La traíamos
hasta aquí, hasta Alphabet City,
mezclábamos el estiércol con semillas de flores,
lo envolvíamos en estopillas de queso y lanzábamos
las bolas a solares vacíos de casas
convertidas en escombros por sus dueños.
Dejábamos que la luz y la lluvia
comenzaran su ardua tarea
hasta que los orificios se abrían
y los tentáculos blancos como gusanos
se agarraban a la tierra húmeda:
capuchinas, aquileas, cuernecillos,
cosmos, zinnias y todo lo demás
salían para poblar lo baldío.
Desaparecieron las agujas y los viales
y el lugar se convirtió en un zumbido
de abejas y pájaros escondidos en las moreras
antes de emprender camino al sur.
Pero nosotros, pobres artistas malditos,
adondequiera que vamos
nos encontramos con especuladores a dos pasos
en nuestro derredor, con leyes,
ordenanzas, estatuas, maneras
y argucias, y una banda de aguafiestas
dispuestos a fastidiar a los soñadores
imperturbables entre relojes parados.
Hablando de cambios
digamos que ya no oigo gallos
en mi avenida.
A las cuatro o las cinco de la mañana
el sonido viaja como si se desplazara sobre el agua;
los gallos del otro lado de las avenidas C
y D, altaneros como minúsculas trompetillas
de primavera, suenan
para los prestidigitadores noctámbulos
que intentan defenderse de los fantasmas
de los vendedores de periódicos
de los días pasados. Ahora
todo está cerca
o es polvo en los párpados
de los adivinadores. Pero no he olvidado
el canto desvergonzado de los gallineros
ocultos entre cacerolas,
estatuas y aves del paraíso.
Aquellos guerreros con plumas,
arrogantes como si guardaran
las puertas del imperio: un remedio
contra la nostalgia, huevos frescos
para el desayuno, y un poco de sombra
bajo un raquítico flamboyant.
Oí hablar de un bastión en un sótano
donde, los viernes, los tahúres
desplumaban a los friegaplatos, a los porteros,
a los paseadores de perros, y a los cocineros de comida rápida.
Pero Loisaida* se convirtió en un refugio
que brotó entre rumores
de árboles de Júpiter y un aire hostigado de luz;
y siempre hay alguien
obsesionado por hacer fortuna
bajo las frondosas sombras
de este lado de Bowery
donde el sudor y la sangre codiciaron
el brillo del oro hundido de los galeones.
[/ezcol_1half_end]
*Lower East Side, referido a la Avenida C en Alphabet City.
Es la palabra que usaban los artistas portorriqueños/Nuyoricans
(sobre todo el grupo que se asociaba con el Nuyorican Poets Cafe)
para referirse, en una palabra españolizada, al Lower East Side.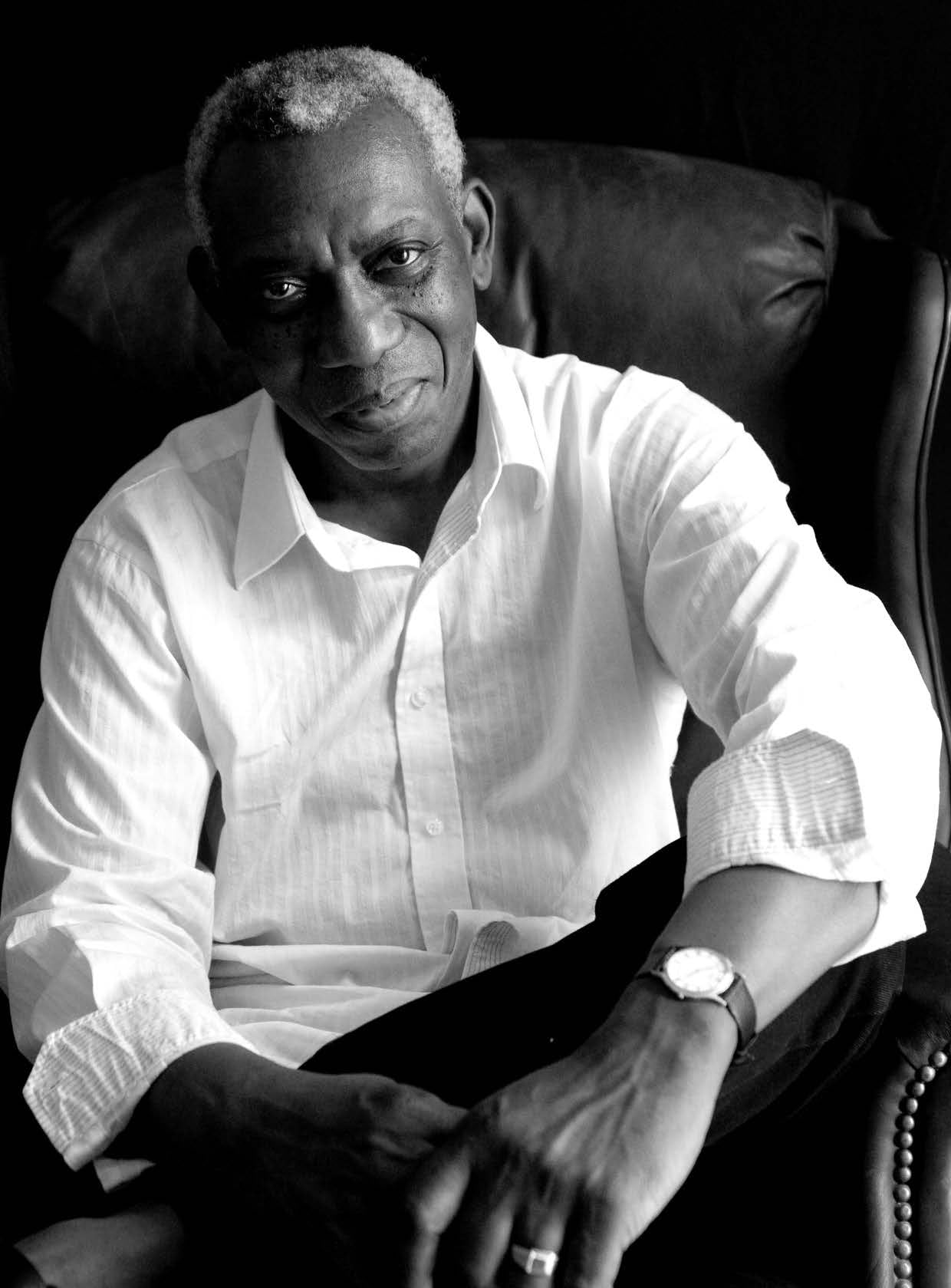 •