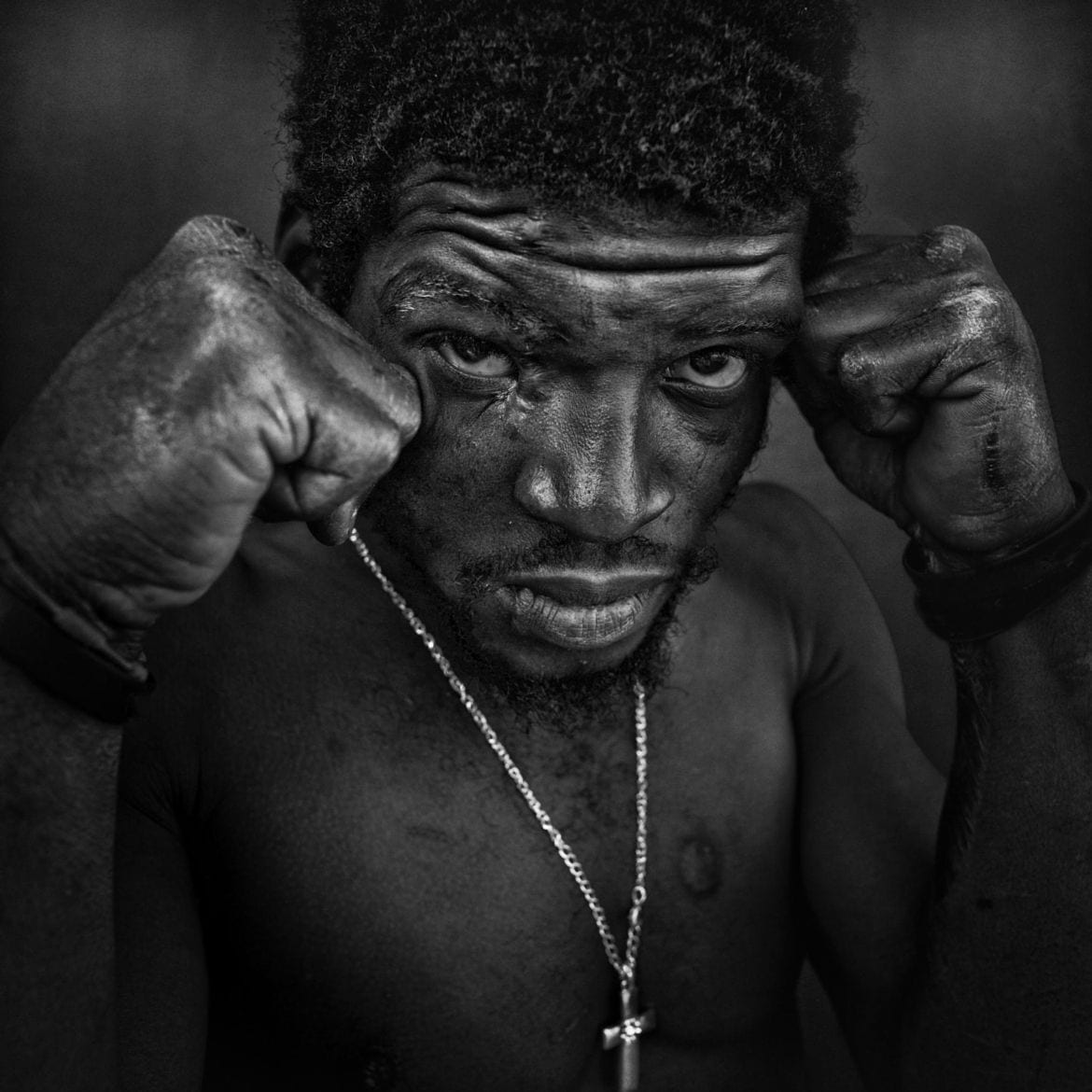 –
–
–
the champion of the world
–
Quizá el tipo hubiera llegado a ser campeón del mundo, o de su país, o de su ciudad, o de su barrio:
no es lo mismo, claro, pero tampoco importa tanto si lo miramos desde la altura de sus puños enarbolados;
si no valoramos su historia entre las cuerdas por el resultado final, sino por el sentido que tuvo para él
desde la primera vez que se puso los guantes. El tiempo marcha descalzo de la muerte hasta la muerte.
Bien mirado, le sobran labios para ser princesa y le falta frente para llegar a arzobispo, así que está
entre los hombres que se aman a golpes, que se matan a hostias, como aquel Rubin Carter, el Huracán,
que 'one time he could been the champion of the world' —lo canta Bob Dylan—. O como el Potro de Vallecas,
Toro salvaje o el Morrosco de Cestona, por poner un poner.
Tiene una mirada fija, atenta, para tomar la medida de las medidas antes de que le abran el cráneo
bonito como un tierno melón dulce.
'¿Es para terminar, mañana, en prototipo del alarde fálico, en rostro geométrico, en difunto, que se quema
el precio de la nieve?' —lo dijo el poeta, con extrema precisión.
Este hombre es triste, es mamífero, tose, tose, y sin embargo se compone, suda, golpea, y luego canta,
almuerza, se abrocha la camisa; este hombre es un animal humano, con sus sólidos pedazos y su desesperación:
brazudo, hermoso, con su pellejo y el pecho lleno de corazón. '¿Es para eso que morimos tanto?'
–
–
–
–
–
Fotografía de Lee Jeffries, Untitled
---