–
[ezcol_1half]           
–
Tenedor
–
–
Esta cosa extraña debe haberse arrastrado
directamente desde el infierno.
Parece la pata de un pájaro
puesta alrededor del cuello de un caníbal.
–
Cuando lo coges con la mano,
cuando apuñalas con él un trozo de carne,
es posible imaginar el resto del pájaro:
su cabeza es como tu puño
grande, calva, sin pico y ciega
 [/ezcol_1half][ezcol_1half_end]      
–
–
Fork
–
–
This strange thing must have crept
Right out of hell.
It resembles a bird's foot
Worn around the cannibal's neck.
–
As you hold it in your hand,
As you stab with it into a piece of meat,
It is possible to imagine the rest of the bird:
Its head which like your fist
Is large, bald, beakless, and blind.
[/ezcol_1half_end]
[ezcol_1half]
–
Charles Simic
–
Tenedor
De El mundo no se acaba y otros poemas
DVD Ediciones, 1999
–
[/ezcol_1half]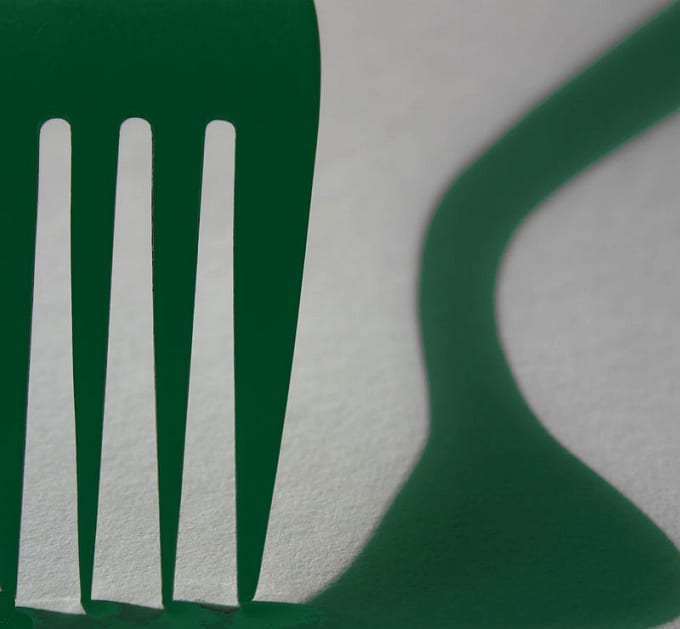 ---