d

o

lor
–
Conocí la tristeza inexorable                                 la tristeza
de los lápices, ordenados en cajas,                             de los lápices
el dolor del cuaderno y del pisapapeles,                      el dolor del cuaderno
la miseria total de las carpetas,                                    la miseria total de las carpetas
del pegamento, la desolación
en los inmaculados sitios públicos:
el vacío recibidor, la centralita,                                                      el vacío
el lavabo y el inmutable patetismo                                recibidor centralita lavabo
de palangana y jarro; el ritual del multígrafo,
los clips, las comas y las repeticiones
interminables de vidas y de objetos.                             las            repeticiones         interminables
También he visto el polvo en las paredes                           el polvo
de las instituciones, más fino que la harina,
vivo y más peligroso aún que el sílice,                                              vivo y        peligroso
cambiante, casi invisible,                                                            casi invisible
a través de las tardes alargadas del tedio
recubriendo con una capa fina                                                                  recubriendo
las delicadas cejas y las uñas,                                                                        cejas uñas
iluminando el pálido cabello,
las caras grises, vulgares, repetidas.                                     caras grises                   repetidas
–
–
–
dolor
[ezcol_1half]
–
–
I have known the inexorable sadness of pencils,
Neat in their boxes, dolor of pad and paper-weight,
All the misery of manilla folders and mucilage,
Desolation in immaculate public places,
Lonely reception room, lavatory, switchboard,
The unalterable pathos of basin and pitcher,
Ritual of multigraph, paper-clip, comma,
Endless duplication of lives and objects.
And I have seen dust from the walls of institutions,
Finer than flour, alive, more dangerous than silica,
Sift, almost invisible, through long afternoons of tedium,
Dropping a fine film on nails and delicate eyebrows,
Glazing the pale hair, the duplicate grey standard faces.
–
–
–
–
theodore roethke
•
[/ezcol_1half] [ezcol_1half_end]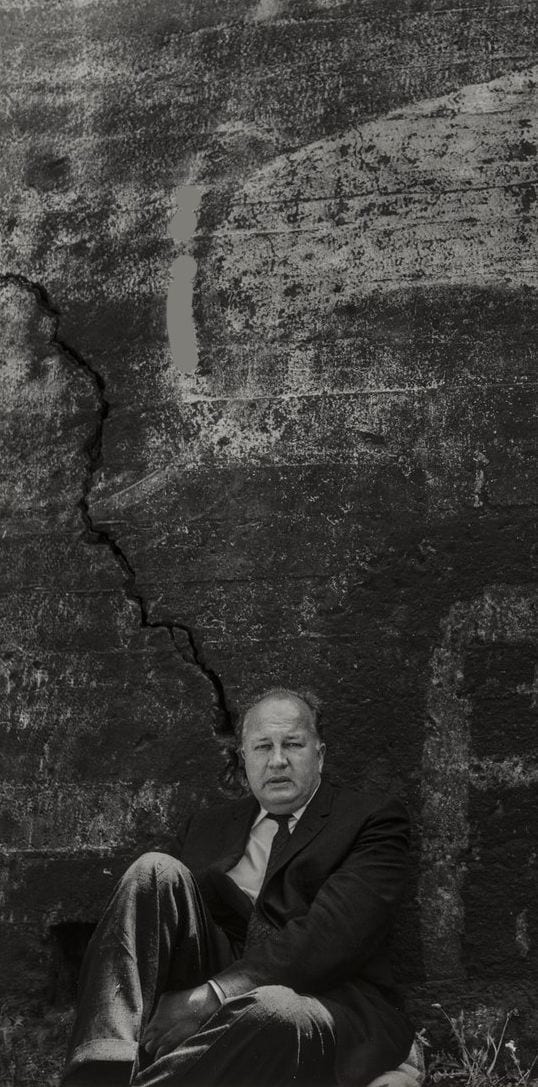 [/ezcol_1half_end]
---